Uncategorized
Q&A – Middle Men's Luke Wilson and Giovanni Ribisi Salute the Birth of Internet Porn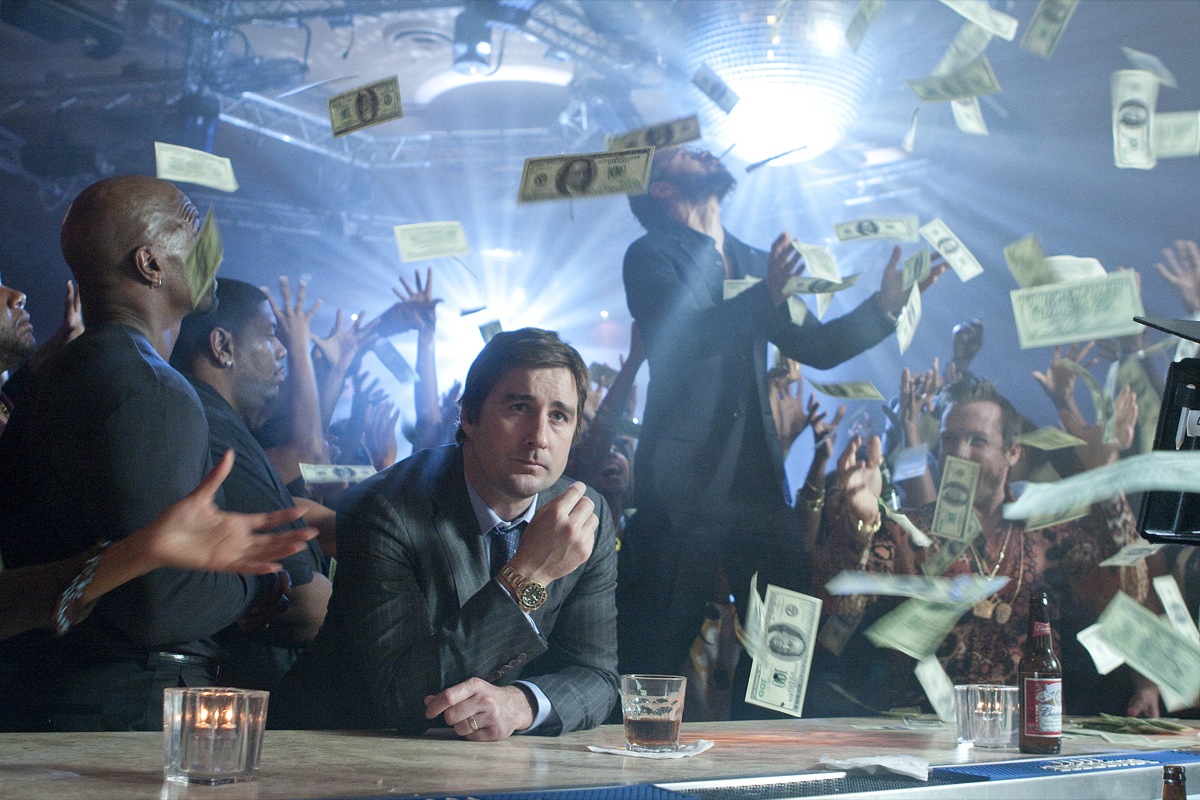 Minutes after the Internet was invented, man began figuring out how to use the technology to share pornography. In Middle Men, Luke Wilson and Giovanni Ribisi play the entrepreneurs at the heart of the strange, true story of the cyberpioneers who deduced how to make a hefty profit from uploaded images. The two talked with FilmCritic.com about Bob Dylan, Avatar, porn (of course), and the teachings of Salman Khan.
Q: Do you even remember the first time you realized there was porn on the Internet?
Luke Wilson: You know, I'm just not computer savvy. I mean, I can barely work my BlackBerry. I feel like, for me, it was a couple of years ago. But just to hear that it started back in 1995 is pretty incredible.
Giovanni Ribisi: It is something that you'll often find at the beginning of any technological advance. The early proponents for DVD technology, for instance, were the adult-film-industry producers and pornographers. But I remember when porn was sent via e-mail on dial-up modems, so it took an eternity to even pull up a Web page.
Q: So if porn isn't one of your Internet vices, what do you surf for on the Web?
LW: BobDylan.com. That's it for me. Literally, I can't work a
computer. I feel like a knucklehead saying it. I barely got out of
college without learning how to use one. I'd write a paper in longhand
and get it typed out by a typist for about $1 a page. And I was in the
last era where you were able to do that. I do have an iPod. But again, I'll have a friend feed a
disc into his computer and get the song that I want while I lean over
their shoulder saying, "Are you kidding? You can get this that fast?"
GR: I'm addicted to this Web site for the Khan Academy [www.khanacademy.org]. This guy, Salman Khan, went to MIT and ended up
being an investment banker. He walked away from that to post online
tutorials for everything from mathematics and biology to economics. He
has been on CNN, and he's won a ton of awards for the way that he
teaches. Apparently he has more than 80,000 subscribers. It's really
just phenomenal what this guy has done for nonprofit education.
Q: Luke, what made you want to take this part?
LW: I do a lot of comedy, and so the idea of getting to do something
that was very different than anything I'd ever played really appealed to
me. I was just appreciative of getting asked to do something like this,
that someone would have enough faith to think, "Oh, this guy can do
that."
Q: And yet a lot of the material in Middle Men could have been played for huge laughs.
LW: Yeah, but also I've seen the movie about four times now, and
when I do I laugh a lot. Especially at Giovanni's and Gabriel Macht's
characters. The thing about George [Gallo] is that he's really funny and
very quick-witted. He wrote Midnight Run and Bad Boys.
But the movies I like always walk that fine line. The Wes Anderson
movies always seem bittersweet. They can be sad, and then they can be
really funny. And George just seemed to walk that line well.
Q: Giovanni, your chemistry with Gabriel is so crucial to Middle Men. Did you guys test together?
GR: We didn't, actually. Our performances were mainly based on
conversations that we had before we started the movie, where we both
recognized that this is something where you have to deliver all or
nothing. You can't be safe with the approach to this. Gabriel's a
classically trained Juilliard School graduate, and he was just totally
available to me. It was one of those rare instances where you
immediately find your groove with the person you are working with, and
then it just became a thing where everybody was contributing to and
creating on the same wavelength.
Q: You're also coming off of Avatar, which appears
to be a game changer for the film industry on multiple levels. Did
working on Avatar change your approach to acting?
GR: No. If anything, it just got me more excited about getting
further involved in acting and technology. I'd actually started a
2-D-to-3-D-conversion company called Stereo D, and it allowed me to work
on Avatar in two capacities: as an actor and as a converter to a
small part of the film. So I am definitely somebody who is into
technology and who is curious about what's around the corner.
Q: I had to chuckle at Luke on the cover of the free USA Weekend pullout with the headline, "Luke Wilson: Family Man." I hope all of those readers read about how sweet you are and go see a movie about Internet porn.
LW: Oh, God, I know. I appear to have mastered the art of false
advertising. I've already caught some flack about that. I didn't even
know USA Today came out on the weekends!
Read More