Uncategorized
Q&A – Flipped Director Rob Reiner Says There Are Two Sides (and Great Tunes) to Every Story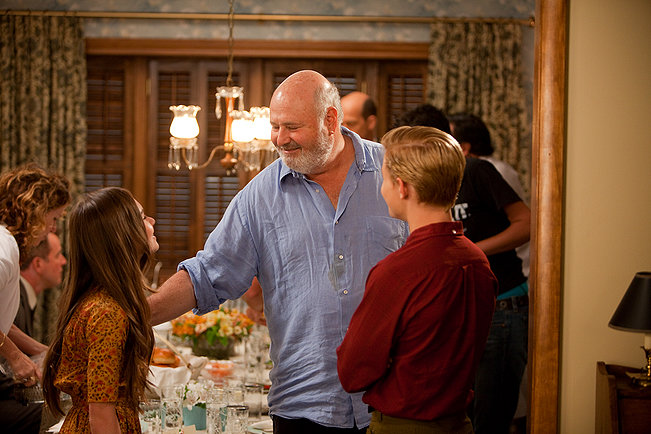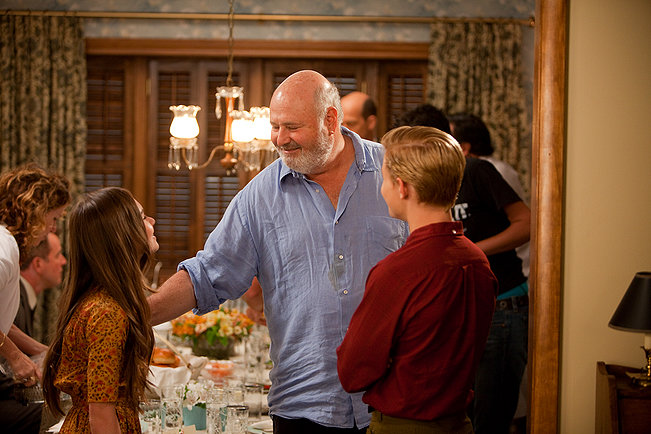 Few directors have enjoyed hot streaks as smoldering as Rob Reiner's. His credits behind the camera include instant classics like Stand by Me, The Princess Bride, and The Bucket List. He's comfortable in any genre, from horror (Misery) and comedy (This Is Spinal Tap) to serious drama (A Few Good Men). Reiner looks to continue his success with Flipped, a sweet and tender adaptation of Wendelin Van Draanen's best-selling young-adult novel. As the film prepares to open, Reiner called FilmCritic.com to discuss narration, music, and his penchant for telling the same story over and over again.
Q: Flipped is the first movie since This Is Spinal Tap where you actually receive a writing credit.
A: Yeah, well, I basically have written on every single film I've directed. But usually there is other material that it comes from and other writers involved. Whether it's Aaron Sorkin, Nora Ephron, William Goldman, or Stephen King. With this one, Andrew Scheinman and I, who have been together a long time, were the only two writers who actually sat down and adapted the book, so we took the credit for it.
Q: Flipped also features your best soundtrack since Stand by Me, in my opinion. Are the doo-wop sounds of the fifties your favorite tunes?
A: Well, it's when I came of age, so those are the songs that are
indelibly etched into my mind as the soundtrack of my youth. In Stand by Me, I used those songs, and now in Flipped. "Stand by Me" is my all-time favorite rock-and-roll song ever, so I got to use that, obviously. And in Flipped,
I am such a huge fan of the Everly Brothers and I got to use four of
their songs, including my two favorites, which are "Devoted to You" and
"Let It Be Me."
Q: Which character's perspective appealed to you more as a storyteller: Juli's or Bryce's?
A: It was both of them combined, really. That's what drew me to this
piece. My son, Nick, who was 11 at the time, was assigned this book in
school. He brought it home, and we read it together. The thing that got
me was not only how insightful Wendelin's writing was in terms of really
understanding what kids go through when they have those first, very
powerful, confusing feelings about falling in love. What also struck me
was how accurate she was in the different points of view. And it wasn't
really until you got both points of view that you got the whole picture
of what was going on. When I read the book, I was constantly wanting to
know Juli's take on [an event]. When we went to make the film, I
wrestled a little bit with whether or not an audience would sit still to
see the same thing told again. But I kept going back to how I felt when
I read the book, which is that it kept me riveted. I really wanted to know
what that other perspective was, so we decided to do it that way in the
film. And, you know, boys and girls are completely different. They see
the same thing completely differently. That's not only when they are
little. That's all the way through life. So I thought that was a great
way to tell a story.
Q: Without giving away any big secrets, the film ends rather
unexpectedly and seems to omit something the audience might anticipate.
A: Well, you know, it's interesting because Wendelin came and spoke
to me before shooting. And her book ends the same way [as the movie]. And it's my feeling that she got it just right in the book.
Q: Narration is often dismissed as a tool used to fix scenes that don't work. But you choose to rely heavily on it throughout Flipped. Why?
A: Well, because so much of this is internal. When you look at kids
of that age — 12 going on 13 — they are having these very powerful and
confusing feelings. But they don't always express them properly. Yet we
wanted to be able to capture what was really going on inside kids, and
the best way to do that was through narration.
Q: People will make connections to the nostalgia of Stand by Me and the relationship battles of When Harry Met Sally…, but Flipped reminded me more of The Story of Us. Did that film inform some of the decisions you made here?
A: Absolutely. But, you know, it's odd. I make basically the same
story over and over again. I make a movie that always features women who
are a little bit more developed than the men. They're always more
emotionally in tune with themselves. The men are usually idiots running
around trying to figure out what the heck is going on. And they're
dragged, kicking and screaming, into maturity by the women. That,
essentially, was the experience that I had, and so I tell that story
over and over again, saying that the girl who is best for you is right
there in front of you. It's just that you're not developed enough to see it.
Read More