New on DVD – August 24, 2010 – The Back-up Plan and Survival of the Dead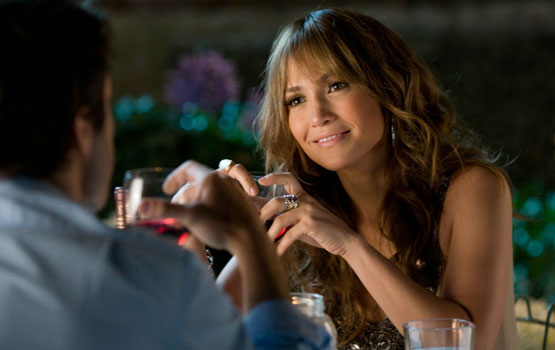 From Jennifer Lopez's pitch at getting back her A-list status in the romantic comedy The Back-up Plan to George A. Romero's newest zombie flick, Survival of the Dead, here's a look at the wildly diverse array of films coming out this week on DVD and Blu-ray.
The Back-up Plan

In this romantic-comedy vehicle for Jennifer Lopez, she plays a single woman who meets the potential man of her dreams just after being artificially inseminated, creating a film's worth of sitcom-ready complications. Our writer was happy to see Lopez starring again in a less-forgettable film than many on her resume, saying that she's "sweeter, warmer, and funnier than she's been in years."
Survival of the Dead

While earlier George A. Romero zombie flicks like Dawn of the Dead and Diary of the Dead included some stinging social critiques of consumerism and Internet culture amid all the brain-gorging ultraviolence, our critic thought this newest wrinkle on the master's old formula — in which two clans on a remote island take radically different approaches to the undead's onslaught — didn't have much else to add to the genre. Instead, he wrote, it "stumbles around in a wasteland of tired cliches and convoluted commentary."

Ajami

Yaron Shani and Scandar Copti's sprawling and multifaceted Israeli crime drama — which has garnered comparisons to City of God and Pulp Fiction — covers a lot of ground in its five chapters, most of them ending in tragedy and bloodshed. We thought it was a "compelling, bravely engaging
portrayal of a country in turmoil," in which "violence, among a rich
tapestry of fundamentalists, illegal transplants, zealots, workers,
teenagers, and cops, is a universally understood language spoken loudly."
City Island

Writer-director
Raymond De Felitta crafts this quiet, popular indie drama around an
acting class being taught by a curmudgeonly Alan Arkin (and including
Andy Garcia and Emily Mortimer), in which the students end up forging
connections outside the classroom. While our critic was somewhat
critical of De Felitta's approach — saying that the filmmaker "deals in
genuine misunderstandings and suburban fears" but also lets his script's
potentially "juicy conflicts" end up feeling either "jokey" or
"exhausted" — he was unambiguously impressed by the strong, passionate
acting.
Time Bandits

In
Terry Gilliam's small-budget surprise-hit 1981 film, he conjured up a
mad stew of a story about a young boy who gets kidnapped by five midget
bandits and is sent tumbling through space and time, having comic
adventures along the way. We weren't just astounded by the film's
look — calling it the "most inventive and amusing blend of set design,
costuming, and effects of Gilliam's career" — but also by its raucous,
Monty Python-esque sense of humor, saying, "This is the film [Monty Python and the Holy Grail] longed to be." Now available on Blu-ray.
Read More