New on DVD – August 17, 2010 – Furry Vengeance and Me and Orson Welles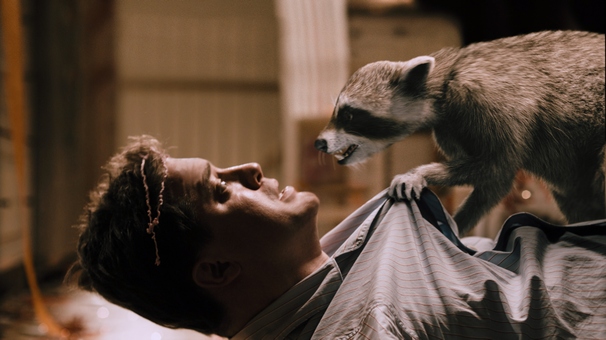 From Brendan Fraser's sad turn in the revenge comedy Furry Vengeance to Zac Efron's charming take on a theater-besotted teen in Me and Orson Welles, here's a look at the big, the small, and everything in between coming out this week on DVD and Blu-ray.
Furry Vengeance

For reasons unknown, Brendan Fraser stars in this live-action cartoon about a hapless land developer who, under orders from his evil boss, tries to devastate a nature preserve, only to receive the full wrath of its furry and winged denizens. Much CGI animal slapstick and pratfalls ensue. Our critic didn't find this to be a film so much as "court-ordered community service for all involved, including the viewer."
Me and Orson Welles

Dazed and Confused director Richard Linklater's film follows teen-actor wannabe Richard Samuels (Zac Efron) as he accidentally befriends a gaggle of actors hanging around outside Orson Welles's Mercury Theatre in 1937, impresses Welles (Christian McKay), and lands himself a role in their avant-garde production of Julius Caesar — as well as a part in a love triangle involving Claire Danes. Our critic was particularly impressed by McKay's channeling of a young, arrogant, immensely talented Welles and thought the film, as a whole, "densely constructed, immensely entertaining."
The City of Your Final Destination

In the latest literate drama from the Merchant Ivory team, an academic researching a dead Latin American author is frustrated by the author's family's refusal to grant him access and so turns up unannounced at their Uruguay estate, asking questions and generally stirring things up. We found this an artistic piece of work, shot with a painterly flavor, but thought that its "muted conflicts" take far too long to emerge.
The Last Song

Miley Cyrus makes a bid for being an adult thespian in yet another adaptation of a Nicholas Sparks novel, this time about a bad girl (Cyrus) shipped from Manhattan to Georgia so she can spend time with her estranged dad (Greg Kinnear). Our writer was mildly impressed with Cyrus's performance but thought the film "predictable," "flavorless," and "lukewarm."
The Good, the Bad, the Weird

In a noble attempt to cogently sum up this manic, highly enjoyable cross-genre mash-up action flick set in a war-torn Manchuria of the forties, our writer suggested, "Imagine if Terry Gilliam decided to make a spaghetti Western by substituting some Asian noodles and leftover beats from Quentin Tarantino and Takashi Miike."
Off and Running

This documentary follows the experiences of Avery Klein-Cloud, an African-American girl adopted by a Jewish lesbian couple in Park Slope, as she tries to reconnect with her birth mother and her cultural background. Although we thought Klein-Cloud's story had fascinating potential, the film's reliance on "stilted, scripted" scenes removed much of its innate drama.
Four Seasons Lodge

Though there is little not worth appreciating in the "honorable" intentions of the true story told in this documentary about Jewish Holocaust survivors who gather at a Catskills resort to celebrate their lives, our critic was disappointed in the film itself, particularly the first-time director's lack of perspective and narrative direction.
Read More