Uncategorized
Flashback Five – The Best Movies of Ben Affleck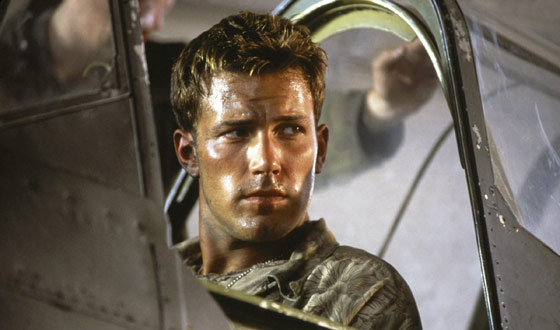 Are we witnessing the final days of Ben Affleck, actor? With the success of his directorial debut, Gone Baby Gone, the Affleck-hating contingent (Gigli was bad — now get over it) rejoiced that Ben may move behind the camera. Recent events suggest otherwise. Affleck has two flicks on the way this fall, and while he's the writer and director of The Town he's also the star, as he is in the upcoming Company Men. Rather than fade into acting obscurity, Affleck seems more likely to be a double threat like — gasp! — Clint Eastwood himself. And guess what? That's a good thing, because, despite some high-profile flops, Affleck's been great in a lot of good movies. Navigating his career is a bit like crawling through a minefield, but we've survived to bring you the best Ben Affleck movies.
1. Hollywoodland (2006)
After big-budget flops like Gigli, this under-the-radar biopic shows that Affleck can still deliver. As George Reeves, TV's original Superman, Affleck's at his best. Reeves's career quickly floundered after his brush with fame, leading him to commit suicide. (Or did he?) Critics were anxious to draw parallels to Affleck's own missteps in their reviews, but they couldn't count this role among them. With his standout performance as a washed-up Hollywood actor, Affleck renewed faith in his talent.
2. Good Will Hunting (1997)
Before he was just that funny guy in the Kevin Smith movies. After? Patron saint of Boston. Good Will Hunting rocketed Affleck and Boston bro Matt Damon to superstardom. Embodying the dismal alternative to Matt Damon's janitor made good, Affleck offers an unaffected performance. His monologue telling Damon off for not making the most of his opportunity ranks among the most heartfelt scenes in any movie, period. And don't forget Affleck helped write the movie with Damon (nabbing an Oscar), forecasting his current career path as a filmmaker.
3. Chasing Amy (1997)
Sporting a goatee that will render him unrecognizable to fans of He's Just Not That Into You, Affleck is fantastic as a guy who falls in love with a girl who's just not that into him because she's a lesbian. The boy-meets-lesbian tale comes from Kevin Smith (Clerks) and pushes the romantic-comedy envelope. Affleck handles the dirty dialogue with the aplomb of the raconteur he is, but, more surprisingly, he makes you feel the nails-in-the-head pain of unrequited love. A nineties indie classic, Chasing Amy has rightfully been called the first bromance.
4. Changing Lanes (2002)
Few co-stars are more intimidating than Samuel L. Jackson. So how does Affleck fare against the Pulp Fiction star? Well, Affleck is in rare form as an unscrupulous lawyer who gets caught in a bitter feud after a fender bender with an insurance salesman (Jackson) who turns out to be equally edgy. Both characters are flawed;
that's what gives this morality tale its juice. As the battle heats up, the film explores similar territory as Crash but in a far less heavy-handed fashion.
5. Armageddon (1998)
Every star has to go through the Bay machine. It happened to Will Smith, it happened to Nicholas Cage, it'll happen to the action star du jour
of 2015, and it happened to Affleck. As far as Michael Bay movies go, there's a lot more emotion than you'd expect here, particularly in Affleck's performance. He runs, things explodes, the world is saved, but he also seduces Liv Tyler with animal crackers (no small feat) and
develops a fun father-son dynamic with Bruce Willis. Oh, and did we mention that Armageddon is ridiculous and ridiculously fun? You knew that already.
Honorable Mentions
1. Boiler Room (2000): Affleck steals the show as heir to Wall Street's Gordon Gekko. Slimy, bullying, and charismatic, his sales-pitch speech to aspiring brokers is as great as "Greed is good."
2. Dazed and Confused (1993): In the cult classic, Affleck's sadistic, freshman-paddling senior owns every scene he's in and forges our favorite Affleck: the bully.
3. Mallrats
(1995): Affleck, once again a bully, is in rare form as a department-store manager hilariously reveling in the authority of his position.
4. Shakespeare in Love (1998): Affleck's role was a last-minute addition to the film (the fact that he was dating Gwyneth Paltrow probably didn't hurt), but he gives a fine
performance in the classy romance.
5. Pearl Harbor (2001): Yet again, Affleck lands in an over-the-top Michael Bay movie.
Say what you will, but you can't pretend Affleck's relationship with Josh Hartnett doesn't get you a little choked up.

Watch Affleck in Pearl Harbor this Sun., Aug. 29, at 5PM | 4C.
Read More