Top Ten "Just One Last Job!" Flicks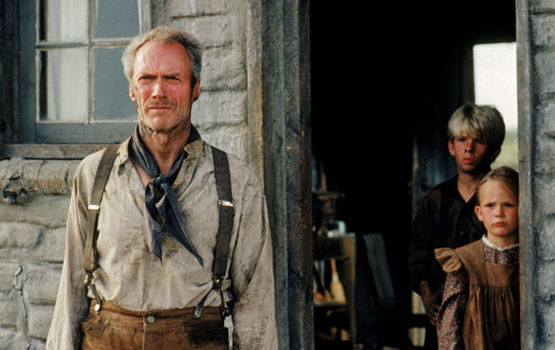 When criminals retire, no one gives them a farewell luncheon and a gold watch, let alone a pension. Hence, they need the Über-clichéd One! Last! Big! Job! to provide comfort and serenity in their twilight years. Occasionally, it's redemption they're after and a return to the right side of the law, as in Leonardo DiCaprio's soon-to-be-released Inception. But, usually, it's all about the Benjamins. Below, our ten favorite films about that fateful final heist.
Thief
Smarter and more involving than your average thriller, Michael Mann's first feature stars James Caan as a talented and successful criminal who decides that what he really wants is a quiet life with Tuesday Weld — and who can blame him? But for that, he needs a nest egg, so he signs on for one big final caper. And, from there, it's vice, vice, baby.
Heist
David Mamet, master of intricate plotting and testoster-rific dialogue, has ping-ponged from stage to screen and back again. Heist was his first film for a major studio, and it brought together an unlikely cast of performers: Delroy Lindo, Sam Rockwell, Danny DeVito, and Gene Hackman, as the aging criminal strong-armed into executing that one last job: here, the liberation of a shipment of Swiss gold.
The Getaway
In a shady little example of quid pro quo, the wife of a prisoner arranges his release by offering his services (as a former bank robber) and hers (as a sexy lady) to a corrupt politician. Critics griped about the nonsensical plot, but the movie did at least two people some good: as the loving couple, Steve McQueen and Ali MacGraw delved so deeply into their roles that MacGraw left her husband for McQueen. McDangerous liaison.
Sexy Beast
Sexy Beast features Ben Kingsley at his snarly-est, though he's not the fellow pulled back in just when he thought he was out. That would be Ray Winstone, as unwillingly un-retired safecracker Gal Dove. British director Jonathan Glazer stirs things up by adding elements of horror and surrealism to what would otherwise be a fairly clichéd tale — but, needless to say, it doesn't go well.
Unforgiven
Clint Eastwood snagged two Oscars for this almost embarrassingly acclaimed revisionist Western, making his mantelpiece a possible candidate for its own heist. As former hell-raiser William Munny, Eastwood would really rather hang out on the farm raising his kids than seek out a bunch of cowboys with a price on their heads, but his pigs are sick. And those vet bills don't pay themselves, so he straps one on, and, well, you know what happens from there.
The Killer
John Woo paid homage to two of his idols, Martin Scorsese and Sam Peckinpah, in this action drama. The great Chow Yun Fat plays a Triad assassin who agrees to pull off one last hit in order to finance a nightclub singer's eye operation: it's the least he can do, since he's the one who blinded her, in the first place. And, as the director explains, "once you pick up a gun, it's hard to put it down."
Rififi
None other than François Truffaut called this noir-y French flick the "best crime film I have ever seen," and many others have praised its
second act, which contains the heist itself and is devoid of dialogue
and music. The grizzled con at the heart of the tale — Tony le Stéphanois (Jean Servais) — opts out of the first job he's offered, only to reconsider shortly thereafter. The reason? A girl. Naturally.
The Killing
A collaboration between Stanley Kubrick — it was his first major motion picture — and pulp author Jim Thompson, The Killing follows Johnny Clay (Sterling Hayden) as he plans and executes the big racetrack heist that will net him enough scratch to finally quit the game and settle down with his sweetie. The plot entranced critics, who praised the film's suspense and fine performances.
Michael Mann cast wisely for his second appearance on our list: Robert De Niro and Al Pacino, playing (respectively) the career criminal craving a comfy retirement and the cop determined to take him down. The two stars appear onscreen together only twice, but the gripping plot — in which Pacino and his gang successfully pull of a never-need-to-work-again armored-car heist — was more than enough to give this one instant-classic status.
The Wild Bunch
Sam Peckinpah's then-revolutionary mix of slow and standard motion makes this film's final shoot-out scene one of the genre's best. Here revenge is but one catalyst for the eponymous gang's ultimate score. They'd also like to retire peacefully and prosperously. Alas, things go terribly awry, as (note to career criminals) they so often do.
Read More