Ten Actors Who Should Join Andrew Garfield in the Spider-Man Reboot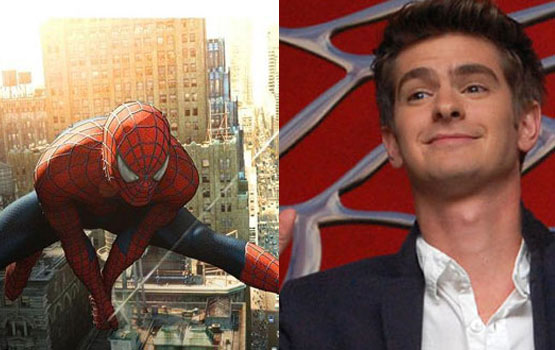 The nerd-o-sphere erupted over the weekend with the news that British actor Andrew Garfield beat out Journey to the Center of the Earth star Josh Hutcherson (and fan favorite Donald Glover) for the coveted role of Spider-Man in Sony's youth-friendly reboot. Now that director Marc Webb has his Peter Parker in place, it's time to think about the beloved supporting cast. Since Garfield is something of an unknown to moviegoers (he'll soon appear in David Fincher's Social Network), Sony would be wise to stock the reboot with familiar faces and hot up-and-comers.
Take a look at my picks for who should join the new Spidey on the big screen.
Michael Emerson As the Lizard
It's only a matter of time before Emerson — known for the oily charisma he evinced as Ben Linus on Lost — scores a comic-book-villain role. Word is that Spidey
will be tangling with Curt Connors — a.k.a. green killing machine the Lizard — in the reboot. Dylan Baker won't be returning; director Marc Webb could
appease geeks by casting Emerson as both Connors and his hideous alter
ego.

J.K. Simmons As J. Jonah Jameson
Sam Raimi found the
perfect mustachioed publisher of the Daily Bugle in the gruff Juno
star. Keeping Simmons would say to the faithful that the new Spidey team cares about the time we've invested in the previous outings. And there's precedent: Michael Gough played Alfred opposite three different Batmans during the nineties. Why can't Simmons do the same?
Lyndsy Fonseca As Mary Jane
Fans of Kick-Ass will remember Fonseca as the
love interest of nerd and part-time superhero Dave Lizewski. Seeing as how that movie was basically a hipper, bloodier take on Spider-Man, Fonseca is well prepared to take on the role of Peter Parker's fiesty love interest. Plus she possesses the girl-next-door quality necessary to make the budding model believable. Yes, she'd have to dye her hair red, but that didn't
stop Kirsten Dunst from scoring the role. She can use the paycheck to buy some vowels for her first name.
Helen Mirren As Aunt May
Since Peter will be in high school, the new Aunt May can
be younger than Rosemary Harris, the actress who used to dodge debris from Green Goblin attacks. Mirren is
no stranger to comic-book roles, having already been cast in the thriller Red. The Oscar winner could bring some gravitas to what looks to be a very tween-skewing reboot. But wait: is it weird to have a crush on Aunt May?
Cam
Gigandet As Flash Thompson
Let's face it: Sony is definitely going to find a
way to work someone from Twilight into the reboot.
Therefore, it might as well be Gigandet, in the thankless role of Flash
Thompson, high-school football hero and bane of Peter Parker's
existence. The character didn't get much screen time in the first movie but will here, and Gigandet is blond, buff, and far less mopey than
Robert Pattinson. What more do you need for Flash?
Amanda
Seyfried As Gwen Stacy
Just because the Peter-Gwen-MJ love triangle fizzled out in Spider-Man 3 doesn't mean the reboot team can't give it another go. Gwen and Peter's relationship was the cornerstone of many classic "Amazing Spider-Man" stories, so it would be a shame if the character were shortchanged again here. Seyfried is blonde, gorgeous, and possesses some undeniable acting chops (check out her dramatic turn in Chloe) for when the things get serious.
Four more stars who should sign up for Spidey:
Timothy Olyphant As Norman Osborn – Anyone who plays Norman needs to be intense, and the Justified star sweats intensity.
Bill Nunn As Joseph "Robbie" Robertson – If we're bringing Simmons back, it's only fair that Nunn reprise his role as the beleaguered Bugle editor.
Garrett Hedlund As Harry Osborn – The TRON: Legacy actor possesses the slick charisma to play Peter's rival. Plus, his star is rising. Get him while he's cheap, Sony.

Stan Lee As Uncle Ben – Stan has been popping up in cameos in Marvel movies as far back as 1998's Blade. Isn't it time the co-creator of Spidey and father of the modern superhero scored a lead role? Come on, true
believers: Stan is the man.
Read More