Uncategorized
Q&A – The Dry Land's Wilmer Valderrama on Handy Manny, Julia Roberts, and Getting His Big Break in Hollywood (Again)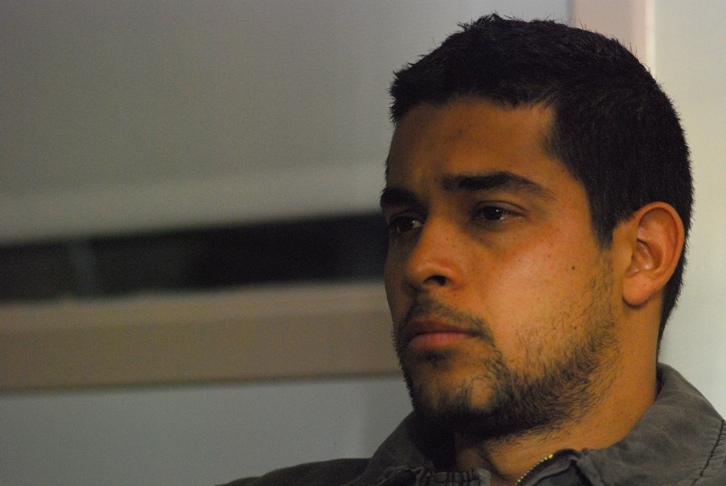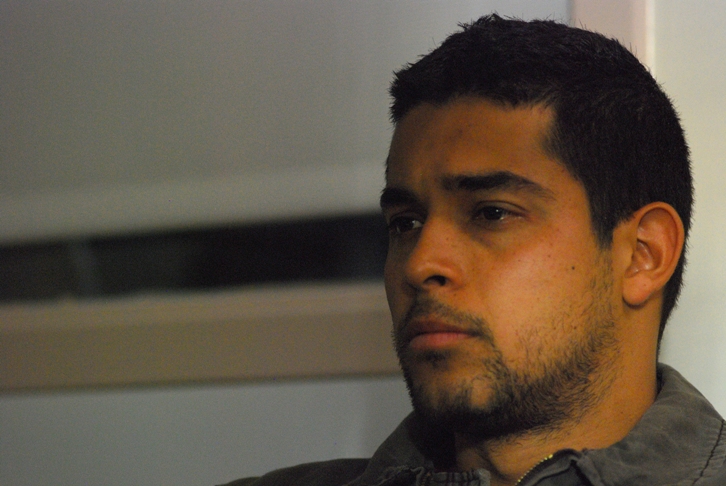 Some recognize him as Fez from That '70s Show. To parents, he's the voice of fix-it man Handy Manny. But with The Dry Land, Wilmer Valderrama steps outside of his comfort zone — and shows off his acting range — to play a restless Iraq War veteran coping with the emotional difficulties of returning home from battle. As the film reaches theaters, Valderrama talked to FilmCritic to discuss his volunteer work with the USO, Jane Austen, and his upcoming collaboration with Tom Hanks and Julia Roberts.
Q: Did you have any reservations about working with a first-time filmmaker, especially one who is a few months younger than you are?
A: [Laughs] No, man, because Ryan Williams is a movie veteran. He is
an incredible guy who wrote an amazing script. He researched his story
and his characters to make it so truthful and as authentic as it can
be.
Q: Are you disappointed that similar dramas that have tackled the stories of Iraq War veterans have struggled to find an audience?
A: You know, I'm not, and I'll tell you why. A lot of those movies
that have tried to talk about this subject also have a subliminal
political agenda, and that turns you off. Let's be honest: we are at war in Iraq and Afghanistan. To continue discussing why we
are there is sad. We are forgetting about these men and women who
unconditionally are executing a very difficult job. So what is the next
chapter, when we discuss this very difficult subject matter? It's about
creating stories that can talk about the human behind the soldier and
not the soldier behind the cause. That's the reason why it took me so
long to do a story about soldiers. It's frustrating to read scripts that
get bogged down in politics and overlook the plight of our soldiers.
Q: Your character, specialist Raymond Gonzales, actually
brings some humor to what is, overall, a difficult story. Did that
lighter vibe attract you to the role?
A: It did. But really, to answer your question better, I will tell
you that I am a longtime member of the USO. So far I have traveled to
nine countries, including Iraq and Afghanistan. And I knew I wanted to
play a soldier. I've met thousands of soldiers and heard hundreds of
stories, which compelled me to find a character I could play who would
help me pay tribute to the men and women whom I've met.
Q: Did you choose to make your character more lighthearted as a foil to the troubled, frustrated performance given by your co-star,
Ryan O'Nan?
A: Exactly. I wanted to show the contrast between Ryan's character,
James, and my character. I wanted to make sure people understood
that our characters were dealing with the exact same situation but that
they are coping with it in extremely different ways. For example,
Ryan's character deals with his post-traumatic stress disorder by trying
to confront and understand it. My character doesn't want to
cope with it. He wants to ignore the truth and wants to just be louder
than his own problem.
Q: The film actually has a documentary feel to it.
A: It does — but in a theatrical sense, which is so hard to achieve.
Williams is the truth, man. The guy is going to be an amazing director,
and we are already in conversations to work on other things together. I just believe in him so much.
Q: What can you tell me about your upcoming romantic comedy, From
Prada to Nada?
A: It has a little bit of Jane Austen's Sense and Sensibility, but
with an East L.A. touch. I shot it with Camilla Belle, Alexa Vega, and
the great Adriana Barraza. It's a wonderful movie. Honestly, you read
tons of romantic comedies. And I've read them all. Trust me. [Laughs] I
decided to do this one because, culturally, it is so much fun with the
music we chose and the colors we used. It's so situational, so
chemistry driven, and we were able to rewrite a lot of my scenes,
allowing me to improvise my way through stuff.
Q: Didn't you also just finish shooting Larry Crowne, with
Tom Hanks?
A: I did. I'm telling you, I really felt like I was getting my big
break in Hollywood all over again. The
characters are great. It's another anthem. It's Hanks talking about
something that's extremely relevant, with a middle-aged man trying to
reclaim his groove and find his place in society. I
couldn't be more proud to be in that movie. And I even got a chance to
share the screen with Tom and Julia Roberts! Basically, he and I improvised
every scene together. We had the best time. I hadn't done
comedy in a while, and this was my first comedy coming back, which was
pretty neat.
Q: You know, I'm scoring several cool points with my kids for
interviewing Handy Manny.
A: [Laughs] You be sure to tell them that Handy Manny said, "Keep on
fixing!"
Read More