Uncategorized
Q&A – Dinner for Schmucks' Jay Roach Explains Why Steve Carell Is Comedy's LeBron James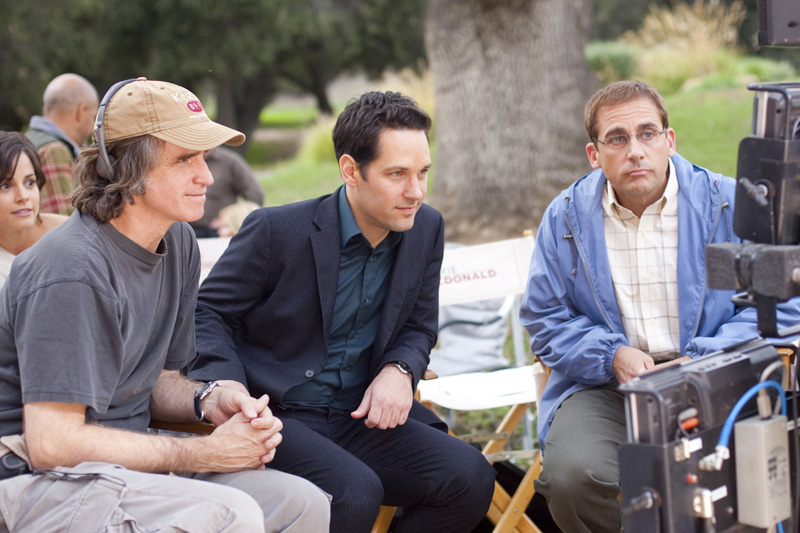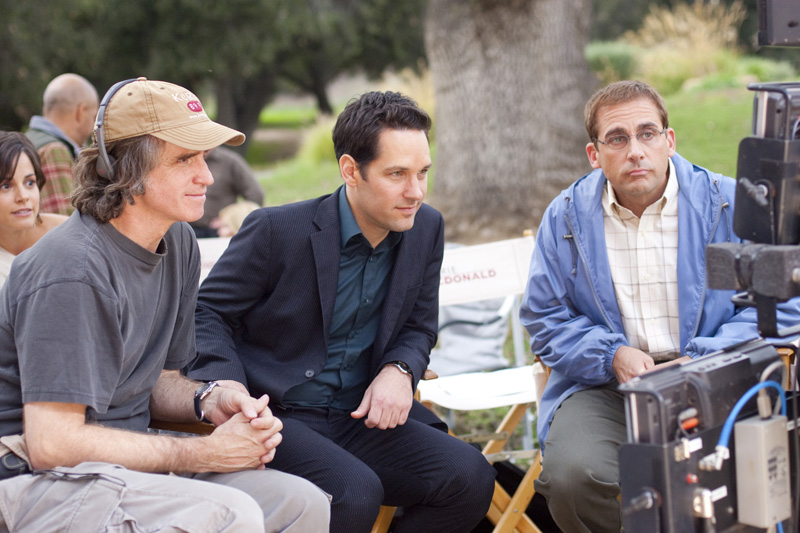 Jay Roach knows comedy. Since 1997, the director has helmed three Austin Powers films, two Meet the Parents comedies, and the underrated Mystery, Alaska, with Russell Crowe. He also helped produce Sacha Baron Cohen's one-two punch of Borat and Brüno. His latest, Dinner for Schmucks, finds Paul Rudd inviting Steve Carell to a mean-spirited game played by prestigious bullies. Before dinner was served, Roach called AMC FilmCritic to discuss editing, his comedy dream-team, and the future of the Austin Powers franchise.
Q: What, exactly, is a schmuck?
A: When you look it up in a dictionary, it says that, in modern usage, it's either a jerk or a fool. If you say "Don't be a schmuck," you usually mean one of those two things. To me, that was the essence of what this film is about. When you meet Steve Carell, you think he's an idiot, but he turns out to be sort of wise. Then you meet Paul Rudd, and he turns out to be a jerk. But he has a choice, and he can be inspired by Carell's character. So it had a lovely double meaning. But it's also just a funny word, and I laugh when I hear people say it. Yiddish is such a great language. There are so many words that are better than any comparable English words for describing certain phrases, and most of them sound really funny. Schlemiel or putz. They're just great Yiddish words.
Q: You have called this cast a dream team of comedy, with supporting players like Zach Galifianakis, Jemaine Clement, Ron Livingston, and David Walliams.
A: It definitely is. You hear directors say that all the time. But, really, when you consider the shows that I watch — from Flight of the Conchords to Little Britain — I just poached my favorite actors from all of my favorite TV shows and comedy movies.
Q: Does that make Steve Carell the LeBron James of your new comedy superpower?
A: [Laughs] That's so funny that you say that because we were just talking about how — much like LeBron James — Carell is this valuable free agent because he's leaving The Office. He is up for grabs, and I want to work with him again and again. I'm glad that he'll have more free time. I'm not happy that he's leaving The Office, but I am happy he'll be available. I'll happily be the Pat Riley of comedy. That would be a nice compliment.
Q: How heavily do you rely on the editing process to find your best jokes?
A: Well, I shoot a ton of extra footage, because I like to improvise so much with my actors. We usually shoot two and a half to three hours of really good stuff, and then there are a few items that are not so good. We use an audience's interaction to pick what's working. I sort of constantly rewrite the movie. I always keep my writers around. During the process, [screenwriters] David Guion and Michael Handelman were with me for two years of development and a year of shooting. Then, during postproduction, they came into the editing room and wrote jokes for me. So, yeah, we keep it growing and evolving the whole time. It's different for a drama. I did Recount a couple of years ago for HBO, and we used a very tight script. We hardly changed anything. In a comedy, though, it's just a conversation with the audience. That's how I approach it.
Q: Coming off a political drama like Recount, were you eager to get back to making an audience laugh again?
A: You know, I'm going to keep doing both. I love doing both. I like making films that are about ideas and how to organize civilization to work a little better. I love politics. But I've gotten hooked on making people laugh, and I hope I can always keep going back and forth.
Q: Why didn't you continue with the Meet the Parents franchise for the upcoming sequel, Little Fockers?
A: I didn't really have a choice. The schedule didn't allow it. When Ben [Stiller] and Bob [De Niro] popped free and the planets sort of aligned, I was booked on Schmucks. We shot them exactly at the same time. They finished a week before us and ended a week after us. It just wasn't in the cards. But Paul Weitz is a great director, so I'm happy to be a supportive producer. He has a great take on it. I worked with the writers on a script for a long time before we brought Paul in. So I still feel a pride of ownership on it. Fortunately, I didn't have to be the one losing sleep over it during the shoot, though. [Laughs]
Q: Do you think you'll reteam with Mike Myers for a fourth Austin Powers comedy?
A: I don't know. That's always up to Mike. And there are rumors about every six months that he is about to jump in. But I honestly don't know the answer to that. I think it's when the spirit moves him, and he always knows when that is. I'll happily join him whenever, but there's nothing specific scheduled at the moment.
Read More