Uncategorized
Flashback Five – The Best Clint Eastwood Movies You May Have Missed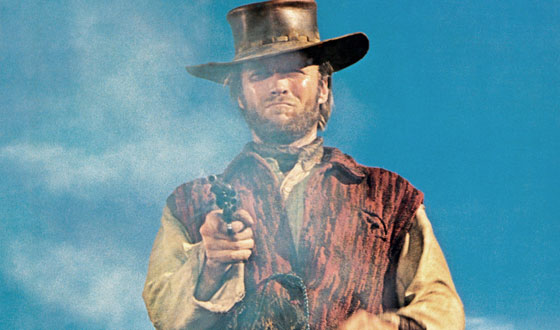 It's hard to forget Clint Eastwood's distinctive growl — but chances are, with a career ranging decades, a few of his flicks have slipped through the cracks of your movie-going history. If that's the case, never fear — you can watch a full lineup of Clint's work with AMC's Make My Saturday, a tribute to Eastwood that runs from Pale Rider at 11:30AM | 10:30C to Million Dollar Baby at 10:30PM | 9:30C. If you want to delve deeper into Clint's filmography, consider these five unsung masterpieces.
1. A Perfect World (1993)
Definitely Clint's most underrated movie. Eastwood directs and stars in this story of a lawman in pursuit of an escaped convict and the boy he befriends. Heartbreaking and human, this was the first of many directorial triumphs for Eastwood — but it's his performance as Texas Ranger Red Garnett that takes A Perfect World to another level. This bleak, unsparing movie — and ending, in particular — is perfectly encapsulated in every line on Eastwood's visage.
2. High Plains Drifter (1973)
Eastwood may be in his comfort zone as a mysterious gunslinger who rolls into town and helps stop a gang of bandits. He may even crib from Sergio Leone and other directors he worked with. (This was Clint's first time directing a Western.) But it works. Well. Eastwood shows, with wry humor and grim determination, why he is, without a doubt, the Western actor.
3. The Beguiled (1970)
One of the more uncomfortable movies to watch in Clint's filmography stands out as one of the best. Clint is an injured Yankee soldier taken in by schoolgirls — including several rather young ones — whose affections he doesn't necessarily turn down. McBurney's comeuppance is similarly awkward to watch, but Eastwood is one of the few movie stars who never shies away from a tough situation or a tough role.
4. Thunderbolt and Lightfoot (1974)
Sure, Jeff Bridges received an Oscar nomination for Best Supporting Actor for this film, but it's Eastwood who grounded it, as on-the-run outlaw Thunderbolt. As the straight man to Bridges's crazy youngster, the old man played by Eastwood (who was a mere 44 at the time) anchored the flick and proved the actor can hold his own in a comedy.
5. Two Mules for Sister Sara (1970)
Mysterious stranger? Check. Gunmen on his trail? Check. Pious woman in trouble? Not exactly. Shirley MacLaine co-stars as a whore disguised as a nun, albeit a whore with a heart of gold. Once again, Eastwood proves no one plays a shadowy gunman like he does, and the quirky twists — like the whore-nun with a heart of gold — make this a unique movie to watch.
Honorable Mentions
1. The Enforcer (1976) – You've seen Dirty Harry. You may have seen the sequel. But what about this gritty and violent third part? It's essential viewing for any Clint fan.
2. White Hunter Black Heart (1990) – Lost owing to a tiny release, this pseudo-biopic about the making of The African Queen has at its center an eerie re-creation of director John Huston by Eastwood.
3. Coogan's Bluff (1968) – Eastwood's Sheriff Coogan is larger-than-life, thanks to Clint's presence and a fish-out-of-water premise that sends a cowboy into the heart of New York.
4. Heartbreak Ridge (1986) – One of Clint's seminal war pics, this B-movie done right finds Eastwood memorably mixing it up at the Battle of Grenada.
5. Blood Work (2002) – A suspense thriller also directed by Eastwood. He once again turns in a reliable performance as a good guy in over his head.

Read More