You Can't Overdose on Samuel L. Jackson, But We'd Like to See You Try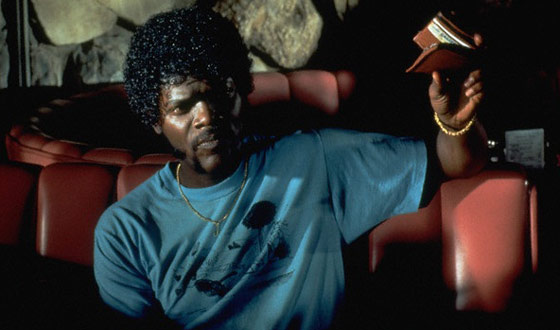 Is there anyone cooler than Samuel L. Jackson? Anyone? (Still waiting.) The answer, of course, is probably not. With his trademark Kangol hat, ability to seamlessly transition from drama to sci-fi to comedy, and desire to be in every movie produced over the last quarter-century, it really doesn't get any better than Sam Jackson. In case you're looking for more ways to think about the star of Pulp Fiction, Snakes on a Plane, and Unbreakable, AMCtv.com comes to the rescue, with a trivia quiz, a list ranking his best movies, a photo gallery of his most memorable lines, and video tributes to the man himself.
• Which superhero movies does Jackson have a cameo in? Take the Samuel L. Jackson Ultimate Fan Quiz.
• Do you prefer Pulp Fiction or Die Hard: With a Vengeance? Rank your favorite Jackson flicks.
• You know Jackson has at least one great line in every movie. View a slideshow of some of his most memorable words of wisdom.
• Watch the best moments from the 2008 American Cinematheque Awards honoring Jackson.
Watch Jackson in Pulp Fiction, tonight, Wednesday, June 2, at 8PM | 7C.
Read More