Saddle Up With Five Comic Book Westerns Who Should Join Jonah Hex's Posse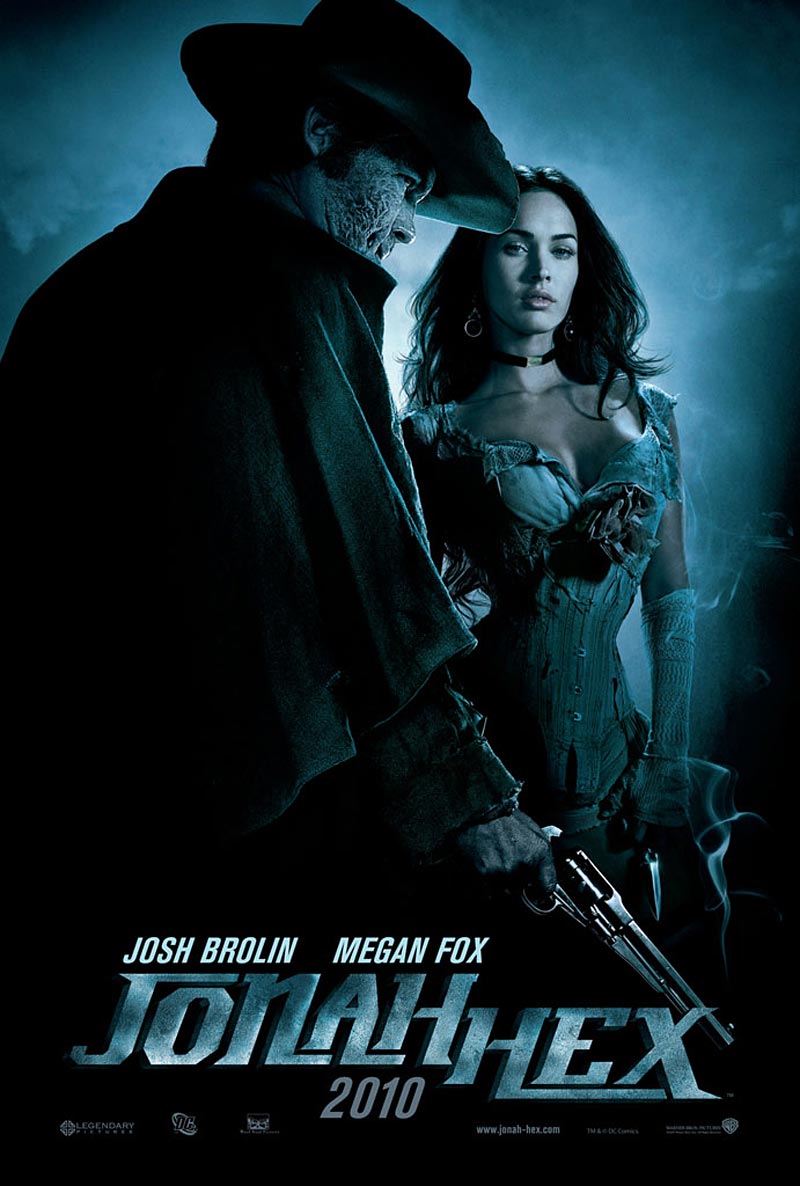 With Jonah Hex about to hit theaters, moviegoers will be introduced to the weird, gritty world of Western comics. Scarred outlaw Jonah Hex has taken on many forms over the years, from the supernatural demon fighter depicted in the movie (which takes inspiration from the Vertigo series of the nineties) to a more straightforward gunslinger in DC's current ongoing comic. (He even fought robots in a postapocalyptic future at one point, but we'll just ignore that.)
If Hex is a success on the big screen, he could open the doors for other cowboys to push the boundaries of the modern-day comic-book movie. With Westerns in a bit of a cinematic rut, comics could be just the ticket. Let's take a look at a few of the dark, violent, and often crazy Western comics that should follow Josh Brolin's gruff bounty hunter to the big screen.
"Preacher"
Though partly a supernatural thriller, "Preacher" is a Western through and through. Writer Garth Ennis pays tribute to the works of John Wayne and Clint Eastwood with the tale of Jesse Custer, a Texas reverend who is possessed by the powerful offspring of an angel and a demon. (Jesse is guided by the spirit of Wayne, à la Woody Allen chatting with Humphrey Bogart in Play It Again, Sam.) A "Preacher" movie has kicked around Hollywood for a while, but so far no one has been able to get the project off the ground. Could A-Team director Joe Carnahan, who recently expressed interest in Jesse and the gang, be the missing ingredient?

"Loveless"
The Vertigo comic series by Brian Azzarello ("100 Bullets") has a classic Western
premise: a former soldier and outlaw takes over as sheriff of a wayward
town. Much gunfighting and horse wrangling ensues. With gritty,
evocative art, Azzarello uses the town to create a vast tapestry of
characters and delves into America's growing pains with issues of race
and class. A cult hit during its brief run, "Loveless"
elevated the Western comic beyond the usual shoot-'em-ups, much in the way
that Deadwood and Unforgiven reinvigorated the genre for
the small and big screen. The first few issues are ripe for adaptation
with the right director and cast.
"Two-Gun Kid"
Arguably Marvel's
most high-profile gunslinger, Two-Gun Kid has rubbed shoulders with the
likes of She-Hulk and Spider-Man. While the superhero giant doesn't
really know what to do with its Western characters these days (the less
said about the much-hated Brokeback Mountain take on Rawhide Kid
the better), cowboy tales were a staple of Marvel comics back in the sixties and seventies. Long a fan favorite, Two-Gun Kid is regularly forced into
Marvel continuity with mixed results. The character works best when
played straight and kept strictly in the world of saloons and cattle
ranchers. The 2006 series "Blaze of Glory," a gritty
reboot for classic Western heroes like Kid Colt and Red Wolf, could
provide a strong launching point for a Marvel-riffic take on Young
Guns.
"Desperadoes"
Jeff
Mariotte's acclaimed series (featuring stunning art by "Astonishing
X-Men" fan fave John Cassaday) taps into the same weird Western
vein as "Jonah Hex." Grisly horror mingles with tough-guy banter as
cowboys battle zombies in a comic that pays tribute to B-movie Westerns
and classic EC monster comics. With Iron Man's Jon Favreau
about to direct Daniel Craig in an adaptation
of the Cowboys & Aliens graphic novel, the time is right for a
wacky Western that will hopefully erase all memory of Will Smith
battling a mechanical spider in Wild Wild West.
"American Vampire"
Though only a
few issues in, this Vertigo series seems destined for the big
screen. For one, it's about vampires. Not to mention that a certain
hugely successful horror author (Stephen King) is one of the writers.
Tracing the history of vampires from the ol' West to Hollywood in the
roaring thirties and beyond, King and co-writer Scott Snyder are delivering a
rip-roaring saga centered around a cowboy vampire who is one part Jonah
Hex, one part True Blood. At a time when vampires are more than a
little tired, the master of horror is using comics to inject fresh, er,
blood into the genre. (Rafael Albuquerque's luscious cinematic artwork
is just begging to be brought to the big screen.) If nothing else, it
beats yet another Twilight movie.
Nick Nadel
writes for HBO and Asylum.com and is the "geek" blogger for GuySpeak.com. Follow the "Comic Book
Movies" column on Twitter.
Read More