Uncategorized
Q&A – Joan Rivers Gets Brutal (and Brutally Honest) for A Piece of Work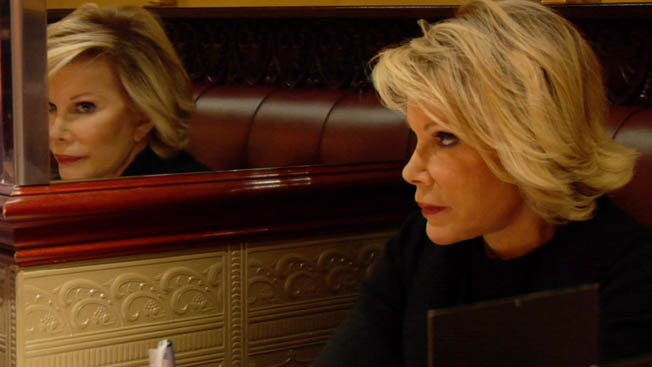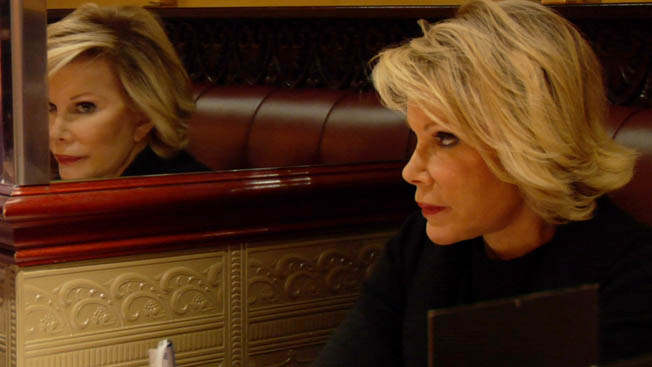 There's something about Joan Rivers. The 76-year-old comedic icon allowed award-winning documentary filmmakers Ricki Stern and Annie Sundberg to follow her, day and night, for fourteen months. Their captured footage paints a raw, refreshingly honest, and frequently hilarious portrait of a tireless entertainer during yet another high point in her illustrious career. Ahead of the film's theatrical release, Rivers called FilmCritic.com and dished on harsh critics, hecklers, and The Celebrity Apprentice.
Q: I think people will be surprised at how candid you are in the film and how open you are to letting the filmmakers portray you just as you are.
A: Well, then don't make a documentary, right? If you want to do that kind of puff piece, then you can flip on the Biography Channel, and they'll get six people to say you're wonderful — but, when you were on drugs and such, you had a bad period. I didn't want that, which is why I was thrilled with what the documentarians did.
Q: When they started filming, did you know that you had major events like The Celebrity Apprentice and the Comedy Central roast on your schedule?
A: Oh, no. I don't think I had anything going on when they started. No, wait — the play [Joan Rivers: A Work in Progress by a Life in Progress]. We were hoping to start the play. And then there's always me working in the clubs at night. And that's been a constant, thank God. QVC is a constant. The clubs are a constant. But the whole point of the film, though, was just to show what happens with age and a performer.
Q: Comics, notoriously, are extremely judgmental. Are you satisfied with how the film turned out?
A: You're never satisfied. But you've got to understand. It's not my vision. Which is wonderful. It's such a relief, in a way, because I don't have to say "That didn't turn out" or "Why didn't I do it that way?" I really just let them do it.
Q: But you are also very savvy about the way film can be
manipulated. There's a great conversation in the film between you and
your daughter, Melissa, where you discuss how footage from The Celebrity
Apprentice will be edited to suit whatever story line the producers of
that show wanted to push.
A: Oh, of course, but you know it. And now I'm watching this year's
Celebrity Apprentice, and I can't wait to see how they are going
to handle the whole Bret Michaels thing. That fell into their lap, but
now he's sick again. So do you fire someone who is back in the hospital?
Q: No, they can't.
A: They can't!
Q: I wonder if you can wager on The Celebrity Apprentice.
A: Oh, I think I will! [Michaels won this season of The Celebrity Apprentice, days
after Rivers sat down for this interview.]
Q: Have you watched A Piece of Work with an audience
yet?
A: I did. By now, I've sat with about four audiences. The first one was
at Sundance, where people just went nuts. We were in shock. We thought
that they'd like it, but we had no idea, with the screaming and the
yelling and the winning of awards. The one that I got the least applause
from was my family and friends. [Laughs] And I called it. I said,
walking into that screening, "This is my family. These are my friends.
They're not so happy to see a great thing." What is it that they say?
Don't expect praise without envy from your friends until you're dead.
Q: Another revealing scene is when you have to confront a
heckler. There's simply no joke a comic can make from the stage that
won't potentially offend someone in the audience.
A: No. And especially me, for God's sake. If you don't know that you are
coming to hear Helen Keller and Hitler jokes… I mean, right now I'm
doing Chastity Bono material. And Cher is my friend! But if you don't
understand what you are going to get, don't show up. And if you have
seen my act, you know it's a lot of "I hate this" and "I hate that." I
do a whole thing nowadays about how I hate cripples. Meanwhile, I lived
with a crippled man for nine years. I think you should only be able to make
jokes about a subject if you have been there. That's really what I
think goes on in my act. If you're not Jewish, don't make jokes about
Jews. If you haven't lived with a man for nine years who was in a
wheelchair and had a wooden leg, then you have no right to make jokes
about handicapped parking.
Q: So what's funny now?
A: Well, cheating husbands, of course. That's all over the place. Just
start with Larry King, right? Thank God for him. Then there's anything
about charity. I have been inundated with charities lately. And of
course there's death. Death is all around, so you start talking about
how to deal with the death of a friend. First, are they plugged in? Are
they on air? You tell them what you really thought of them, and then you
just unplug them! It's a great moment for you.
Read More