New on DVD – June 8, 2010 – Shutter Island and From Paris With Love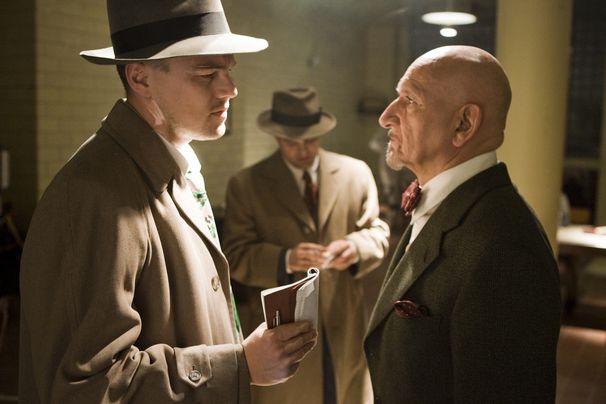 From Martin Scorsese's gothic psychological thriller to John Travolta's Parisian bullet-fest, here's a look at what's coming out this week on DVD.
Shutter Island

A tightly-wound Leonardo DiCaprio stars in this Martin Scorsese adaptation of a Dennis Lehane (Mystic River) suspense novel about a federal marshal sent to investigate the mysterious goings-on at a mental institution marooned on a spooky island off the shore of Massachusetts. Ben Kingsley and Max von Sydow play a couple of the more suspicious doctors on staff, while Patricia Clarkson and Emily Mortimer tear up the scenery as inmates with secrets to spill. Our reviewer was completely taken by the film's dark spell, calling it an "ominous, claustrophobic, and, at times, confusing endurance test that audiences no doubt will want to take."
Caddyshack


There's little
to say about the film if you haven't already seen it once or a dozen
times. At a swank country club, the snooty members are subjected to
numerous assaults on their dignity by characters ranging from the snide
(Chevy Chase) to the lewd (Rodney Dangerfield) to the categorically
insane (Bill Murray). Many high jinks — including a subplot involving an
intrepid gopher — ensue. We said simply, "They don't make 'em like this
anymore." Now (thankfully) available on Blu-ray.
From
Paris with Love

Producer Luc Besson and director Pierre Morel reunite, after last year's abduction
thriller Taken, with this bullet-riddled and highly nonsensical
action flick set in the City of Lights. Jonathan Rhys Meyers is a U.S.-embassy aide whose dreams of adventure are fulfilled more than he would
like, when he's paired up with a renegade FBI agent played by John
Travolta. Together, the two decimate a small army of evil terrorists. We
thought the film started out with a bang but lost its way later on,
where "stereotypes and clichés go flying as opportunities to recapture
the film's lighthearted energy are missed."
The Illusionist

In this
glossy romantic drama from 2006, Paul Giamatti makes a strong
impression as a turn-of-the-century policeman in Vienna who is tasked by
the evil crown prince (a capering Rufus Sewell) to shut down a
mysterious magician (Edward Norton) who just so happens to be in love
with the same woman (Jessica Biel) as the prince. Our critic enjoyed the
casting, but thought the film's strong premise lost steam after the
great plot twist is revealed, saying that "what comes then is not awe
and astonishment so much as disappointment, tinged with boredom." Now
available on Blu-ray.
Read More