Interviews
Tribeca Film Fest Q&A – My Own Love Song's Forest Whitaker On How Making the Movie Was Like Making Poetry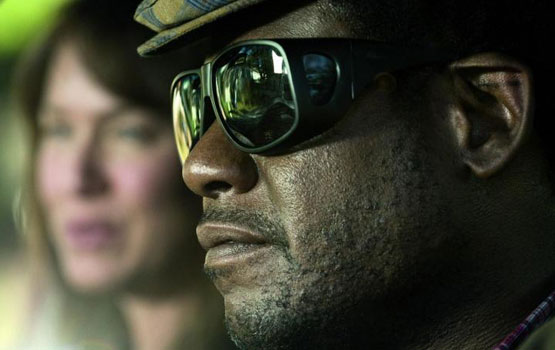 Oscar-winning La Vie En Rose director Olivier Dahan makes his English-language debut with the new road movie My Own Love Song, which chronicles the unlikely friendship that develops between a wheelchair-bound musician (Renee Zellweger) and an offbeat misfit (Forest Whitaker). The movie premieres at the Tribeca Film Festival, and Whitaker sat down to talk with AMC about working with Dahan, his own impressive versatility as an actor, and what it was like making a movie that plays like a poem.
Q: So, what was it like working with a French director on his first English-language film?
A: You know, I loved working with Olivier. I mean, I knew he was French and stuff, but I guess I've worked with so many different types of extremely unique directors, that I think for me it's like more–I just see it as a particular type of artist. You know, the kind of guys who go into a room and don't look to the center or the chair, they look to the corners. They look under the book, you know what I mean. And I think it's a–if that's a French thing, then that's something unique about him. I think he views the universe differently. He sees the world differently. It just really reflects in his movies. It's reflected in this movie. This movie's kind of like a poem, you know.


Q: Wait, how is it like a poem?
A: Well, in a lot of ways. I mean, the movement of it. Sometimes the way he shows the tableaus on the side of the road. He stops and shows tableaus of different people just standing there. And at time where you'll see her–she loves birds–and you'll see these giant cartoon-type birds. Drawn like a kid walking across the screen, you know? So in that respect it has its own way, you know? We go into this section with Nick Nolte, and there's poetry in it that I don't think find in other movies. There's a magic. I think when you put the combination of this sort of magical quality with a calm rhythm and deep emotion there's a poetry to that. And I think that's what the movie has.
Q: This was obviously very different than your role in Repo Men. How
are you so versatile as an actor?
A: I think I'm versatile in a way that I really keep trying to grow, you
know. And I'll keep trying to discover something new. So that will move
me towards something I haven't done before, maybe. And sometimes it
will make me try to keep doing the same thing, cause I haven't figured
it out yet. You know what I mean? Recently, it made me say you know what
are you afraid of on some things. I'm gonna try and do something else,
when I should not be able to and bring newness to all the time, but
we'll see.
Q: And what's next for you?
A: I'm gonna go do this movie in Shanghai called Little Treasure. It's
about adoption in China. I go do that May 20th.
Read More