Uncategorized
Eastwood? George C. Scott? Which War Hero Should Win This Memorial Day Throwdown?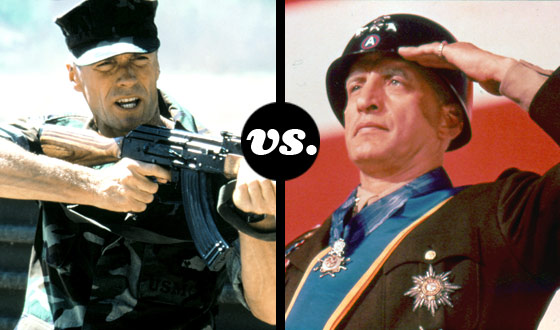 Even given all the courageous characters Hollywood throws into every movie, there's rarely a more stand-up guy than a U.S. soldier fighting the good fight in a horrific war. These generals, captains, and grunts don't stop until American liberty's been defended: A relentless Clint Eastwood battle-hops until there's no more fighting to be had (Heartbreak Ridge), one-man air force Charlton Heston protects fellow countrymen and imprisoned families alike (Midway), Tom Hanks roves the European countryside to save a mother from irrevocable grief (Saving Private Ryan). Impressed yet? You should be. Which war hero inspires you most on Memorial Day?

Watch a Memorial Day war-hero marathon, including Heartbreak Ridge, Courage Under Fire, and The Enemy Below, all day today, Mon., May 31, starting at 9:30AM | 8:30C.
Read More