Uncategorized
The Movie List – Top Five Killer Couples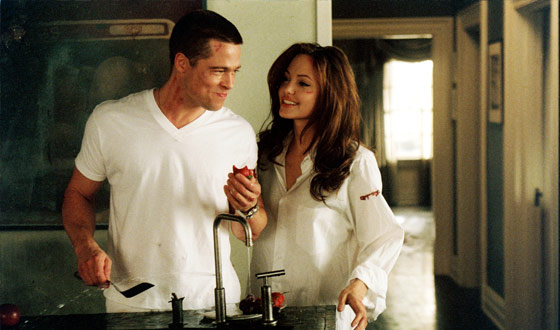 For some onscreen couples, candlelight dinners and long walks on the beach simply aren't enough. To keep the spark in their love life afire, they need to bring out the big guns — literally. Tonight, we count down the top five killer couples.

5. Li and Yu (Chow Yun-Fat and Michelle Yeoh), Crouching Tiger, Hidden Dragon – In Ang Lee's martial-arts epic, Li and Yu are as passionate about each other as they are about capturing a fugitive sword thief.
4. Helen and Harry Tasker (Jamie Lee Curtis and Arnold Schwarzenegger), True Lies – Dangling from helicopters? Just another day in the life of a double agent's wife. Say good-bye to that stagnant, boring marriage.
3. Trinity and Neo (Carrie-Anne Moss and Keanu Reeves), The Matrix – With their matching black wardrobes, Trinity and Neo are meant for each other. How could he resist such a tough gal?
2. John and Jane Smith (Brad Pitt and Angelina Jolie), Mr. & Mrs. Smith – They were combative onscreen, but offscreen this foxy pair became a real-life couple, generating an endless media frenzy.
1. Clyde Barrow and Bonnie Parker (Warren Beatty and Faye Dunaway), Bonnie and Clyde – Walks in the park? Flowers and chocolate? Forget all that stuff! This infamous pair prefers robbing banks and toting guns.

Read More