Photos
Glorious Battles, Torrid Romances, and Daring Deeds — The Ten Greatest Epics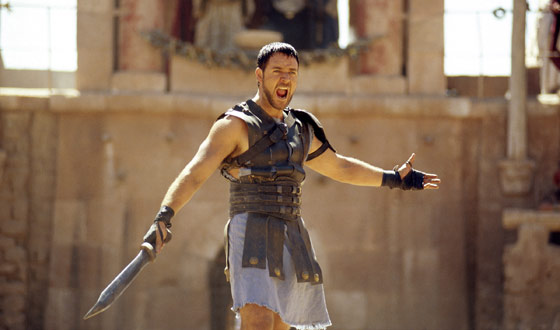 Daring raids, heroic battles, romance flourishing in perilous times — these are the hallmarks of any great epic. Flicks like Braveheart and Gladiator are epic in just about every way imaginable: epic loves, epic views, epic wars, and, of course, epic heroes. So where do these classics, as well as eight others (including Lawrence of Arabia), rank among the greatest epic movies of all time? Click through this slideshow to find out.

Catch an epic-heroes marathon tonight on AMC. Watch Troy , at 8PM | 7C, followed by Master and Commander, at 11:30PM |10:30C.
Vote for the warriors of Troy, Master and Commander, Braveheart, and Gladiator in a tournament of the greatest epic heroes.
Read More