New on DVD – May 11, 2010 – Daybreakers and Edge of Darkness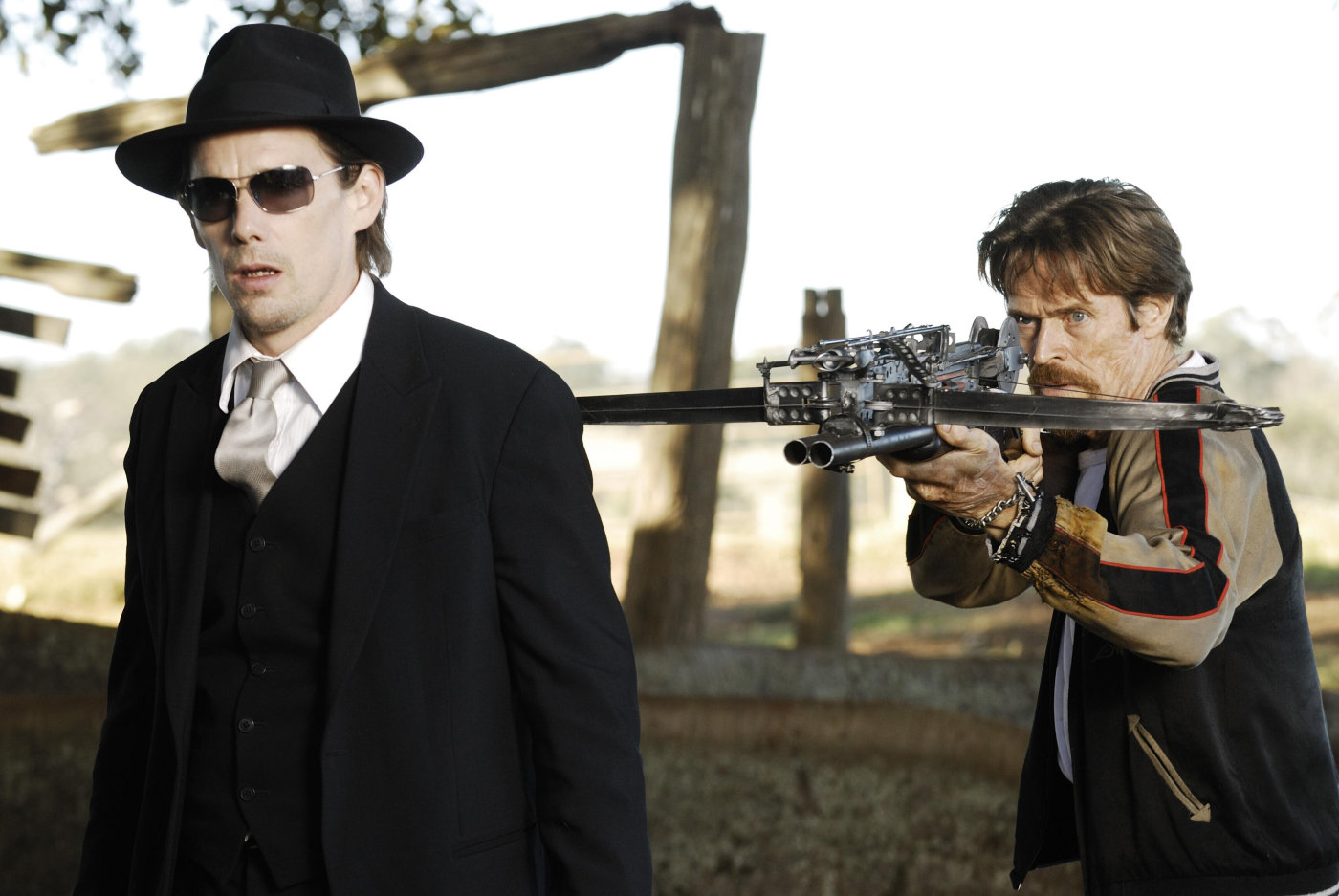 From the horrific world of Daybreakers, where vampires rule and a dwindling number of humans are hunted for their blood, to the thriller Edge of Darkness, in which Mel Gibson digs into a conspiracy after his daughter is murdered, here's a look at what's coming out this week on DVD and Blu-ray.
Daybreakers

In this futuristic horror film, vampires have taken over most of the earth, and humans are farmed for their blood like in The Matrix. Ethan Hawke plays a vampire scientist looking for an artificial blood substitute to ward off starvation for the undead while Willem Dafoe leads a band of human resisters. Our reviewer found directors Peter and Michael Spierig's vision fascinating at first but was disappointed by its "limp conclusion."
Edge of Darkness

Martin Campbell (Casino Royale) directed this remake of the British television thriller in which a Boston detective (Mel Gibson) tries to avenge the murder of his daughter on his doorstep. Along the way he uncovers a deeply-layered conspiracy involving nuclear weapons and crooked military contractors. We liked Gibson's "thought, intense, aggressive" performance, which helped jazz up this piece of "fine, if flawed, mainstream entertainment."
Legion

In this film, God has apparently become quite upset with humanity and so is sending a legion of angels down from heaven to exterminate the lot of us. Only the Archangel Michael (Paul Bettany) stands between a band of frightened people holed up in a diner (Dennis Quaid, Tyrese Gibson, among other unfortunates) and the avenging angels. Our reviewer loathed this low-budget film, saying "It's also low brow, low IQ, and a low down dirty shame."
M

In Fritz Lang's 1931 masterpiece, the great Peter Lorre plays a child murderer in Germany who is the subject of a massive manhunt in which the city's criminal element joins forces with the police to bring him in. Our reviewer believes this to be one of the finest films ever made, noting that "it's part of the film's genius that this vigilante court is potentially as frightening as the killer." Now available on Blu-ray.
Rock and Roll High School

The Beatles had A Hard Day's Night, and punk legends the Ramones had this odd Roger Corman teen rebellion oddity in which the band shows up to cause problems with the oppressive authorities at Vince Lombardi High. Although our critic thought the band's acting was "atrocious" and "make Ringo Starr look like Alec Guinness" he also believed that that was where this scruffy film "gets its charm." Now available on Blu-ray.
Read More