New on DVD – May 4, 2010 – Nine and The Tooth Fairy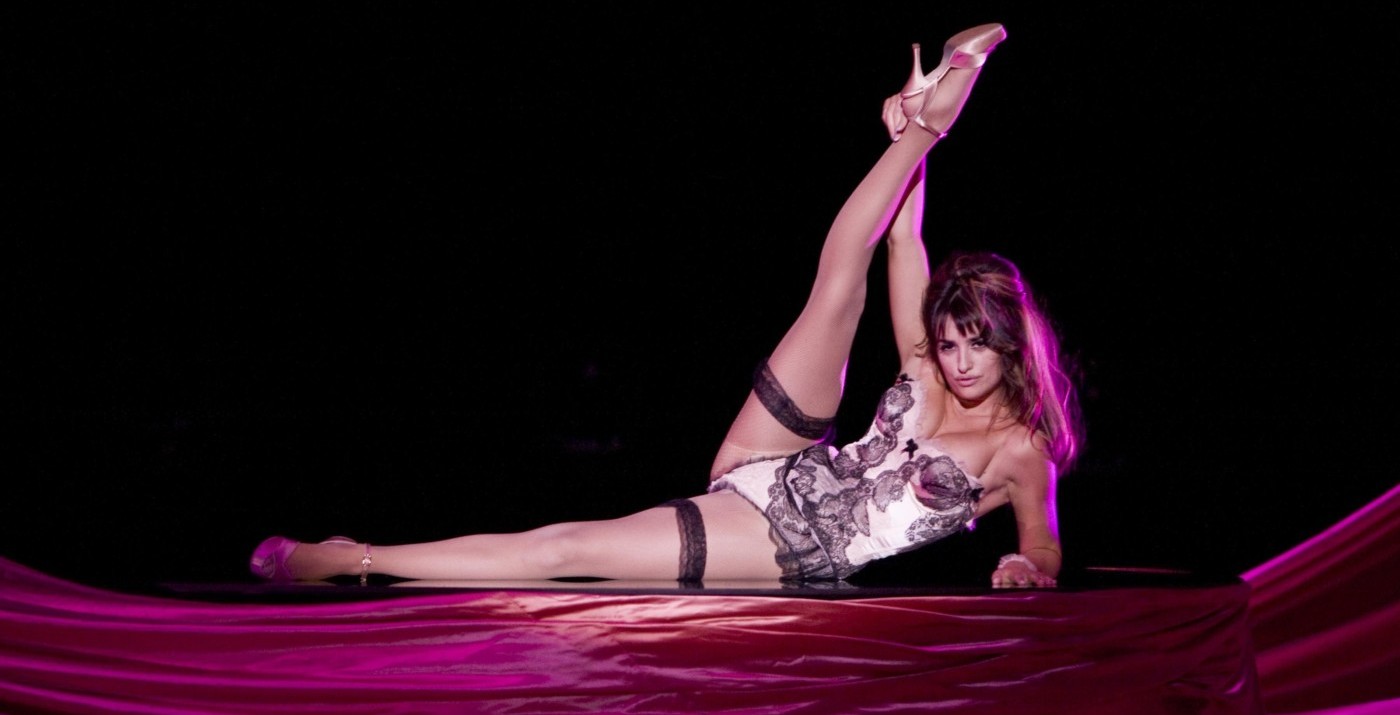 The Rock crushes kids' dreams before getting taught a lesson by Julie Andrews, Daniel Day-Lewis is menaced by doubt and many gorgeous dancing women in the acclaimed musical Nine, and Saving Private Ryan gets a long-overdue Blu-ray release. Here is a look at what's coming out this week on DVD.
Nine

The director of Chicago transfers another Broadway musical to the screen, with less successful results, in this adaptation of the play based on the Fellini classic 8½. Daniel Day-Lewis plays Guido Contini, a world-famous director working on his newest widely anticipated creation. First problem: he has no idea what it's going to be about. Second: he's surrounded by (real and imagined) beautiful women (Penelope Cruz, Marion Cotillard, Nicole Kidman, Kate Hudson, Fergie) who just won't leave him alone. Our critic liked Day-Lewis's performance and said that the film's "slinking minxes…pout, roar, and coil across the screen with aplomb" but that both his and their performances are lost amid the film's "meandering mumblings."
Saving Private Ryan (Blu-ray)

Steven Spielberg's 1998 D-day classic, about a squad sent on a suicide mission to retrieve one soldier whose three brothers have already been killed, redefined the modern war film with its brutally violent battle sequences and historical accuracy. Tom Hanks plays the squad leader, with Matt Damon, Edward Burns, Vin Diesel, and Tom Sizemore rounding out a stellar cast. Our critic called the battles "epic in proportion" and said the affecting story was "as simple and powerful as they come." It's getting a long-awaited Blu-ray release this week.
The Tooth Fairy

Continuing his campaign to become the industry's most kid-friendly action hero, Duane "The Rock" Johnson plays a minor-league hockey player who loves nothing more than telling kids that dreams won't come true (the louse). He is fittingly sentenced to two weeks of duty as a tooth fairy, taking orders from Julie Andrews. Will he learn his lesson? We thought the film "exudes the smugness of a decade's worth of lazy, shallow, and borderline-incompetent filmmaking that treats children…as if they are nothing but turnkeys for their parents' wallets."
Leap Year

Amy Adams plays an uptight woman who's engaged to her longtime boyfriend and decides on a whim to go surprise him while he's traveling in Ireland and propose. According to her drunk father (John Lithgow) there's a tradition there that women can propose marriage on a leap year. Her travel plans get complicated, of course, and she ends up hiring a grumpy innkeeper (A Single Man's Matthew Goode) to drive her. Will they fall in love? We found it all "direly unfunny" and thought "there must be a reason somewhere for this film's existence, but it sure is not to be found on the screen."
Tokyo Sonata

In Kiyoshi Kurosawa's newest film, an office worker finds that his job has been given to a younger man. While he goes about pretending to still be working, his wife and children undergo various delusions and disillusionments of their own that will ultimately undermine the entire family. With a few reservations, we enjoyed the film, finding it just as "unnerving" as Kurosawa's other, more overtly horrific films but punctuated by an "optimistic, gorgeous coda."
Boogie Man: The Lee Atwater Story

According to this Stefan Forbes documentary about guitar-playing Republican strategist Lee Atwater, the GOP was able to retake political momentum from the Democrats during the eighties by using every dirty trick in the book, from race-baiting to outright lying. Although it has a strong point of view, we called the film "no hit piece," with interviews of plenty of Atwater's allies, along with his enemies. Still, we thought that it showed how Atwater's "legacy lives on like the Confederate flag."
Chelsea on the Rocks

Director Abel Ferrara (Bad Lieutenant) takes a break from making indie thrillers to direct this documentary about New York's fabled artist colony the Chelsea Hotel, where everyone from Dylan Thomas and Arthur Miller to Bob Dylan and Sid Vicious have lived, created, shot up, and died. We called this a "fresh and surprising film" and a "wonderfully convivial portrait of a building whose very essence seems to reek with danger and joy."

Read More