Uncategorized
Flashback Five – The Best Movies of John Travolta's Early Years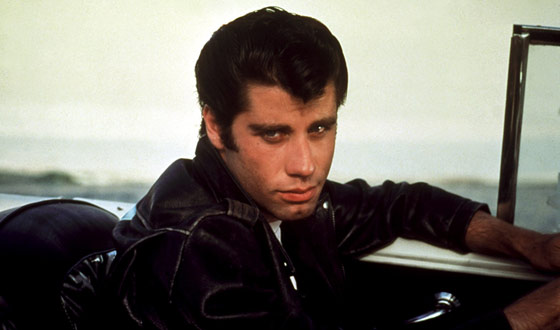 Since the start of his career — with the sitcom Welcome Back, Kotter — John Travolta has been a star. He may have looked to be a fading star at one point, but, with that smile, that swagger, and those dance moves, Travolta was bound to rebound eventually (which he did, with Quentin Tarantino's Pulp Fiction). Indeed, Travolta's comeback was so career defining that we tend to overlook his earlier successes. Which pre-resurrection Travolta flick is best? Ask, and ye shall receive.
1. Saturday Night Fever (1977)
Disco's greatest icon arrived when Travolta strutted down the streets of Brooklyn to the sound of the Bee-Gees. Beyond that image lies a sweet-sad story of a young man with nothing to look forward to, outside of his chance to shine on the dance floor. But, boy, did he shine. When not pointing his finger to the sky, he also made sure we'd never think of family dinners the same way again.
2. Carrie (1976)
Sure, Sissy Spacek gets all the credit, but as the high school's dumb jock, Billy, Travolta steals every scene he's in. In case you forgot, Billy is the orchestrator of the pig-blood prom prank; messing with the devil, the young Travolta is funny, sexy, maniacal, dangerous, and doomed. Not bad for a secondary character.
3. Grease (1978)
Grease has more memorable musical routines than you can count on both hands. For our money, Travolta falling over after seeing the newly vampy Sandy (Olivia Newton John) is as good as it gets. Travolta's leather-jacket greaser is the bad boy you could take home to momma.
4. Look Who's Talking (1989)
Back before family comedy was synonymous with Brendan Fraser, Travolta headlined a classic one and managed to garner his fair share of onscreen glory, despite the presence of a wisecracking baby voiced by Bruce Willis.
5. Urban Cowboy (1980)
After rocking the fifties and the seventies, Urban Cowboy defined another segment of American culture, with Travolta as a modern cowboy. Here he shows off decidedly different dance moves. Did you know Urban Cowboy was bigger at the box office than Saturday Night Fever? Enough said.
Honorable Mentions:
1. The Experts (1989) – This tale of two D.J.'s kidnapped to teach Russian spies about America is a persuasive argument that Travolta should do more comedy.
2. Blow Out (1981) – One of Brian De Palma's most underrated thrillers, this time with Travolta in a "man in over his head" role.
3. The Boy in the Plastic Bubble (1976) – A made-for-TV weepie in which Travolta plays the tragic, titular boy. (The movie was nominated for four Emmys.)
4. The Devil's Rain (1975) – Travolta takes another stab at horror and upstages William Shatner, Ernest Borgnine, and Tom Skerritt in the process.
5. Staying Alive (1983) – No Travolta movie gets a worse rap (not even Look Who's Talking Now). With Travolta dancing and Stallone directing, this is a camp classic waiting to be rediscovered.

Read More