Uncategorized
Flashback Five – The Best Movies of Director Clint Eastwood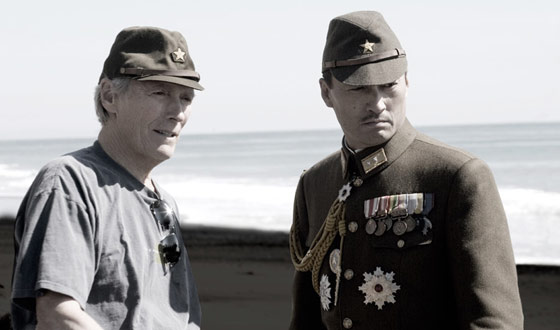 Clint Eastwood's distinctive snarl and gruff voice always make an impression onscreen — yet there's clearly more to Clint than his trademark persona, because behind the camera Eastwood's distinguished himself as one of the great directors of all time. He's done so in remarkable fashion: creating character-driven dramas that seem, at first glance, to be outside his wheelhouse. What he's revealed as a director is that there was always far more to him than the macho tough guy of Dirty Harry and The Good, the Bad and the Ugly. Let's take a look back through some of the best.
1. Unforgiven (1992)
One the greatest Westerns ever, Unforgiven couldn't exist without the context provided by Eastwood's long history in the genre. Clint directed and starred as a retired outlaw going out for one last job, perfectly capturing the end of an era for his onscreen character and the beginning of another era in his career — as a resurrected movie star and great director. Unsurprisingly, the movie took home Best Picture, Best Actor, and Best Director at the Oscars.
2. Letters From Iwo Jima and Flags of Our Fathers (both 2006)
Eastwood's most audacious project is this duo of films depicting the Battle of Iwo Jima, from both the American and Japanese perspectives. Letters received the majority of accolades (Best Picture, Director, and Screenplay Oscar noms), but both films are masterpieces of the war genre, and they work best as a pair. Eastwood's stature as a living legend presumably helped — few directors would be allowed to try such an experiment. Nevertheless, credit must go where credit is due: to Eastwood, for a fantastic and unique project.
3. Million Dollar Baby (2004)
Eastwood's second Best Picture-and-Director-victory combo, Million Dollar Baby was a revelation that altered Eastwood's reputation from a great actor who directs great movies to one of the greatest directors of all time. The nuanced, heartbreaking relationship between Hilary Swank and Eastwood was perfectly crafted, showing that he had as much success directing a central female performance as he does with more conventional gritty male-centric flicks.
4. Mystic River (2003)
Eastwood's first major ensemble piece since Unforgiven, Mystic River was a successful return, receiving nominations for Best Picture and Director (though it didn't win either). While it doesn't quite reach the epic heights of Clint's modern cowboy classic, it comes close, telling a complicated and emotional tale of a town and several friends ruined by murder, lies, and abuse. Mystic River also began Eastwood's streak of powerful hit dramas — a streak that continues to this day.
5. A Perfect World (1993)
It's hard to believe that a movie directed by, and starring, Eastwood could be underrated, but A Perfect World is a fantastic movie that rarely gets a second glance. Buried in a pile of more recent dramas and classic Westerns, A Perfect World is actually among Clint's best. Kevin Costner stars as a convict on the run with a young boy — pursued by Eastwood himself. Sad, funny, and with one of the most heartbreaking endings of any film (ever), A Perfect World is an Eastwood classic well worth revisiting — or visiting for the first time.
Honorable Mentions
1. Gran Torino (2008) – Eastwood's most recent turn as an actor directing himself is a throwback, as he plays a grizzled vet pulled back into one final conflict. He's still got it.
2. Changeling (2008) – In this surprise hit, Clint again shows an excellent touch with women, directing Angelina Jolie in the defining dramatic performance of her career.
3. Invictus (2009) – Inspirational hasn't always been his forte, but Eastwood shows a deft hand with the story of the South African rugby team competing for the world cup.
4. The Bridges of Madison County (1995) – A shockingly good adaptation of a cheese-ball novel, Eastwood shows off — making one of the few movies that's better than the book.
5. The Outlaw Josey Wales (1976) – In Clint we trust, and he considers this one of the more significant Westerns ever made. It's no Unforgiven, but stands on its own as a powerful story.
To see Eastwood's work as a director, check out True Crime tonight, Friday, May 28, at 8PM | 7C; The Outlaw Josey Wales tomorrow, Saturday, May 29, at 8PM | 7C; and Pale Rider tomorrow, Saturday, May 29, at 5:30PM | 4:30C and 11PM | 10C.

Read More