Uncategorized
Which Movie Drill Sergeant Leaves You Shakin' in Your Combat Boots?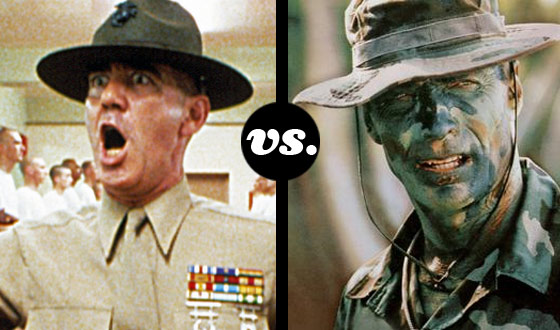 They're skilled at whipping you into fighting shape, by way of a conditioning routine of insult and torture, mental and physical. Who's that we're talkin' about? Drill sergeants, sir! Some of the most frightening characters to grace the big screen, these guys will run you ragged, then make you literally eat dirt for lunch. One can beat you to a pulp (Viggo Mortensen, G.I. Jane); another will turn your mouth into a bugle (Jamie Foxx, Jarhead). Then there's Full Metal Jacket's R. Lee Ermey, who blows a fuse at the sight of a jelly doughnut. Which drill sergeant leaves you shakin' in your combat boots?

To see more drill sergeants in action, watch Tigerland tomorrow, Tuesday, April 6, at 10 PM | 9C.
Read More