Uncategorized
If Ben Stiller Took on Will Smith, Would Having Owen Wilson on Hand Help?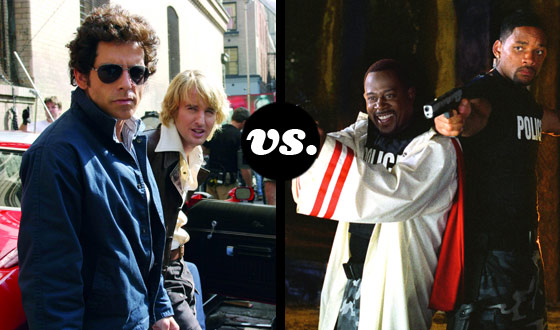 What do Ben Stiller, Will Smith, and Mel Gibson have in common? Twinkling eyes? Bulging biceps? Attitude to spare? Sure. But what really distinguishes each of these performers is how they flourish when you pair each of them with a super-sidekick like Owen Wilson (Starsky & Hutch), Martin Lawrence (Bad Boys), and Danny Glover (Lethal Weapon). Specifically, for a cop movie. Now you've got a serious crime-fighting duo — who also happen to have twinkling eyes, bulging biceps, and attitude. The question then becomes which pair of badass teammates do you want enforcing the law in your city?

To see a crime-fighting duo in action, watch Starsky & Hutch tonight, Monday, April 19, at 6 PM | 5C.
Read More