The Story Behind Superman II: The Richard Donner Cut Is All About Superegos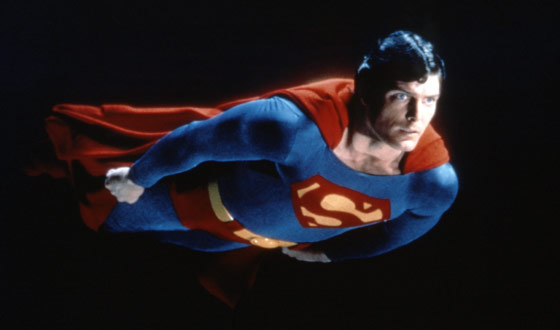 When Superman II: The Richard Donner Cut was released, in 2006, Man of Steel fans discovered an entirely different film than the one they had previously known and loved. Donner's cut — restored by editor Michael Thau, under the guidance of Donner and writer Tom Mankiewicz — features different takes on famous scenes, reincorporates lost footage of Marlon Brando's Jor-El, and fills in a number of gaping plot holes that marred the original sequel. Wondering how this radical retelling came to be? The story of the two versions is a complicated one.
The release of Donner's cut ended a battle over Superman II that began back in 1977. That was when producers Alexander and Ilya Salkind initially set out to bring Superman to the big screen. The Salkinds decided to film two Superman flicks back-to-back, a method that had worked well for their previous hits, The Three Musketeers and The Four Musketeers. But with the budget soaring on that twofold strategy, production was halted on Superman II so Donner could focus on getting part one into theaters.
The flick was a hit, so, naturally, you'd assume that Donner would return to wrap up the sequel. However, that wasn't to be. Since tensions had repeatedly flared on set during filming, the Salkinds replaced Donner with Richard Lester. Among the many issues, one of the biggest was Marlon Brando. Though Brando's scenes for the sequel were already shot, the actor was suing the Salkinds for a larger chunk of Superman's box-office earnings. Not wanting to pay his salary, the producers simply left Brando's Superman II scenes on the cutting-room floor.
Although Donner had already completed about 75 percent of Superman II, Lester scrapped most of the footage and started over, possibly because he needed to direct at least half the film in order to receive screen credit. Known for slapstick (Help!, The Knack…and How to Get It), Lester traded in the epic tone for a brighter comic-book style. Scenes were rewritten, entire sequences were scrapped, trouble mounted: Gene Hackman (Lex Luthor) reportedly refused to return. (The Salkinds contend he was unavailable). Despite the drama, Superman II was greeted with critical and box-office success.
Over the years, however, Donner's version popped up in bootleg form and online. Initially, Warner Brothers took legal action against it, but, when fan fervor escalated, the studio opted to bring the first director's version to light. Using lost footage — much of it discovered during a 2001 DVD restoration — Donner, with Thau, re-created his original vision. The biggest complication — using Brando's voice and likeness — was eliminated when both were used for Superman Returns.
The result is stunning — and an entirely different movie. Among the many benefits are Superman's conversation with his father (Brando) in the Fortress of Solitude, which clarifies how he got his powers back, and romantic scenes at Niagara Falls, which creatively incorporate Margot Kidder's original screen test. The most drastic difference, however, is tonal: Donner's cut is epic. One glaring example is the final fight scene, which, thankfully, leaves out Superman using the "s" on his costume as a giant cellophane weapon.
Is Donner's version perfect? Certainly not. A level of camp still remains (particularly in scenes with Luthor and his assistant) and the ending — where Superman rotates the Earth backward, in order to reverse the damage to the planet and cause Lois to forget his secret identity — is pretty much identical to the theatrical version. Despite these flaws, Donner's cut is a fine supplement to the original Superman II and an important addition to the Man of Steel's ever-expanding lore.
Check out the world television premiere of Superman II: The Richard Donner Cut on AMC, Saturday, May 8, at 8PM | 7C.
Read More