New on DVD – April 13, 2010 – Pirate Radio, The Slammin' Salmon, and 8½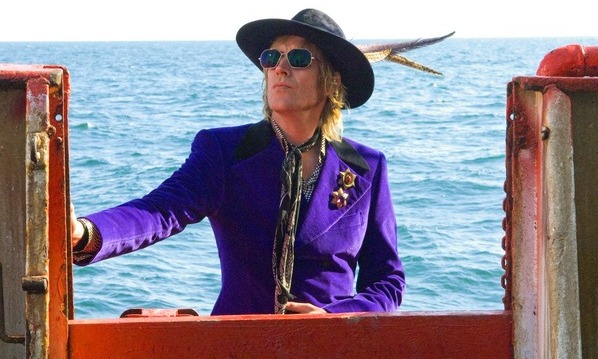 From a star-packed comedy about rebel D.J.'s on the high seas to the newest comedy from the makers of Super Troopers, here's a look at what's coming out this week on DVD.
Pirate Radio

During the mid-sixties, the British government banned rock music from the radio — so a band of renegade D.J.'s broadcast the rebel music from a boat offshore, until the government came looking for them. This comedy, from the writer-director of Love, Actually, is dense with great actors, from Philip Seymour Hoffman to Bill Nighy and Emma Thompson. We said it is a "film that is defined fully by the word 'cute,' mostly entertaining and inoffensive and often quite funny, though overlong by at least half an hour."
8½

After La Dolce Vita (1959) proved a huge hit, Federico Fellini struggled to make his next film. What he turned out was the outrageously experimental and dreamlike 8½ (1963), in which a famous Italian director (Marcello Mastroianni) tries to come up with a script for a film that's already in production, while also dodging his wife and various lovers. Our reviewer said it was the "outrageous work of an immortal director, experimenting with the medium, taking advantage of everyone around him, and sending up his very profession in what is probably the biggest lambasting the film industry has ever received." It's being rereleased in Criterion's Essential Art House series.
The Missing Person

In this grainy indie detective film, private eye John Rosow (Michael Shannon) is asked to look into a disappearance and encounters many strange characters along the way. Amy Ryan of The Office and Green Zone also stars. We thought it had potential but didn't follow through, saying it was "neither the existential seventies crime thriller it wants to be nor the apocalyptic fever dream it could have been."
The Slammin' Salmon

Once upon a time, the Broken Lizard comedian troupe made a great little comedy called Super Troopers that turned into a cult hit. Their newest film is set in a seafood restaurant run by Cleon "Slammin'" Salmon (Michael Clarke Duncan), an ex-heavyweight and sort of crazy. The plot has something to do with paying Salmon's debt to some Japanese gangsters. We were less than thrilled with it, saying the "only cult that could worship a film like Salmon is the kind that might also spike their Kool-Aid with strychnine."
Read More