New on DVD – April 6, 2010 – Bad Lieutenant: Port of Call New Orleans and The Lord of the Rings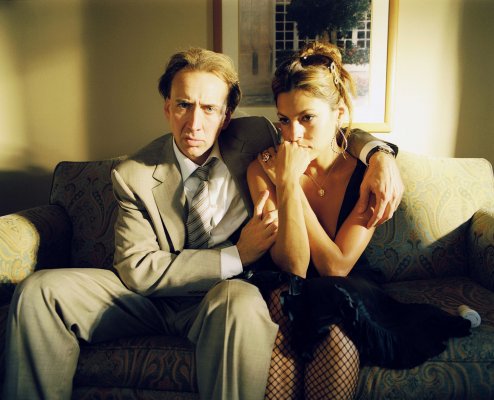 From Nicolas Cage's unhinged performance as a manic cop in Werner Herzog's Bad Lieutenant: Port of Call New Orleans to a rerelease of Ralph Bakshi's 1978 cult animated adaptation of The Lord of the Rings, here's a look at what's coming out this week on DVD.
The Lord of the Rings Trilogy (Theatrical Version – Blu-ray)

For all those who didn't see Peter Jackson's trilogy enough times in the theater, there is a new release of all three films in one package — this time in Blu-ray. Note that these are the theatrical releases, not the extended director's cuts, which will likely be coming to Blu-ray in the near future. We called the final installment, The Return of the King, a "smashing success."
The Collector

This horror-suspense film comes from one of the writers behind three of the Saw films, so it's no surprise that the premise (about a man who breaks into a would-be deserted mansion) involves a large number of deadly, ingenious, and highly fatal traps for the characters to negotiate. While we were very impressed by the film's stylish attempts to break out of the slasher-flick genre, we were put off by the over-the-top sadism, saying it "will be remembered primarily for its gross-out scenes and over-the-top, grievous bodily harm."
The Lord of the Rings

The groundbreaking animator Ralph Bakshi beat Jackson to the punch, in 1978. His version (featuring a kind of animation called rotoscope that used live actors) covered the first two books in the series and included John Hurt as the voice of Aragorn. We were of two minds about it, thinking that the "hand animation itself is often crude and chunky," but also noting that "fantasy junkies won't care much, anyhow." Now available in a deluxe edition.
Bad Lieutenant: Port of Call New Orleans

In 1992, Abel Ferrara's Bad Lieutenant shocked audiences with Harvey Keitel's blistering performance as a violent, drug-addicted New York cop. In this "sequel," Werner Herzog directs Nicolas Cage as another risk-addicted cop with a twisted sense of morality, only, this time, it's set in New Orleans. Our reviewer was pretty unimpressed: "You know you're in trouble when rapper Xzibit is somehow the most interesting thing in the film."
Read More