Uncategorized
Flashback Five – The Best Movies of Jack Nicholson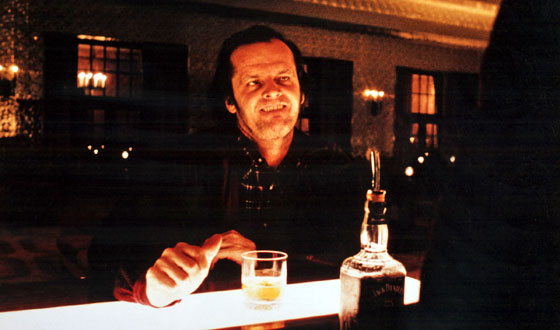 Jack Nicholson is, without a doubt, one of the most accomplished actors of all time. So when you're putting together a list of his career highs, a lot of great movies are going to end up on the cutting-room floor. Heck, the guy's been nominated for twelve Oscars! But before you start griping about how The Last Detail, Prizzi's Honor, and As Good As It Gets definitely rank among his top-five performances, take a second to see all the amazing movies that beat those classics (as well as another five that were close contenders).
1. The Shining (1980)
Is there a more iconic moment for the actor than when his head bursts through the door, as he taunts Shelley Duvall with the phrase, "Heerre's Johnny!"? Doubtful. In director Stanley Kubrick's fright flick extraordinaire, Jack is scarily riveting as he descends from loving husband and father to homicidal maniac.
2. Chinatown (1974)
In arguably the last great noir film (and perhaps the best Roman Polanski movie), Nicholson stars as Jake Gittes, a world-weary P.I. whose assignment to trail one man leads him to much more serious crimes, not to mention his connection to a fascinating femme fatale (Faye Dunaway).
3. One Flew Over the Cuckoo's Nest (1975)
Even before The Shining, Nicholson was a master of playing crazy, which is doubly effective here, considering his character is the sole sane man in an asylum where the nuttiest people are the staff. This one rightfully earned Nicholson his first Oscar, after four previous nominations.
4. The Departed (2006)
Late in his career, Nicholson gives a pitch-perfect performances as mob boss Frank Costello, a guy who's equal parts merciless monster and father figure. Under Scorsese's masterful direction, the actor also nails one of the most heartbreaking betrayal scenes in movie history.
5. A Few Good Men (1992)
If there's a Nicholson line that's as iconic as "Heerre's Johnny!," it's, "You can't handle the truth!" But even beyond that infamous courtroom outburst, Nicholson's bombastic intensity stands out in an ensemble crowded with stars (Tom Cruise, Kevin Bacon, Demi Moore).
Honorable Mentions:
1. Terms of Endearment (1983) – With a lighthearted touch, the actor charms as the surprisingly sweet, romantic astronaut Garrett Breedlove.
2. The Postman Always Rings Twice (1981) – Nicholson's acting was so realistic that most people thought he actually assaulted Jessica Lange during their "love scene."
3. Five Easy Pieces (1970) – Thanks to Nicholson, no one orders a chicken-salad sandwich anymore without thinking, "Where do you want me to hold the chicken? Between your knees!"
4. Easy Rider (1969) – A young Nicholson makes his first indelible mark on popular culture in this era-defining flick.
5. Batman (1989) – Heath Ledger defined the Joker for one generation, and Nicholson did it for another.

Read More