Fans to Tom Cruise and Russell Crowe – Don't Ever Change, or We'll Hate You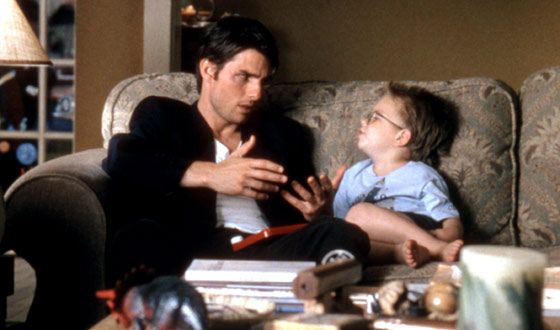 Americans have short memories. The fact that "What have you done for me lately?" is even a catchphrase proves as much. So no one should be surprised when a movie like the now-forgotten Box tanks quickly, even when it's on the heels of an award-winning flick like Frost/Nixon, as it was for its star, Frank Langella. American audiences love to give the cold shoulder. Who's gotten it worst?
Anthony Hopkins
Hopkins is nothing if not dignified, even in The Silence of the Lambs. Of course, immediately after this awe-inspiring role, he did something completely undignified: co-starring with Mick Jagger in Freejack, a silly movie that involves time-travel and stealing people's bodies. Though the plot speaks for itself, you would think fans would've given it a shot, since it came a year after Hopkins's career-defining performance. Nope: Freejack never got past number four at the box office.
Burt Reynolds
Remember Reynolds's glorious comeback from obscurity? No? Well, over a decade ago, the aging sex symbol emerged from post-Evening Shade obscurity with an Oscar-nominated performance in Boogie Nights. Perhaps the reason you can't recall it is that the actor followed that pic with Big City Blues, a movie so obscure it's unclear if anyone uninvolved with its production knows it exists. The lesson? Make one mistake, and it's back on the shelf for you.
Ed Norton
In 1999, Fight Club capped a four-year stretch during which Norton was totally on fire: he was nominated for an Oscar for Primal Fear, co-starred in The People vs. Larry Flynt, headlined the cult classic Rounders, and then was nominated for an Oscar for American History X. Of course, when Norton changed it up a bit, by making the comedy Keeping the Faith, a year later, nobody went to see it, and Norton lost all cultural relevance. This guy's had it hard. (Sigh.)
Jamie Foxx
Foxx's poor decision-making has been discussed before, but that doesn't make the insane drop-off in Foxx fandom from Ray to Stealth (both in 2005) any less stunning. Foxx has nobody to blame but himself. It's like he forced his fans to go from driving a really nice Cadilllac to a used Amigo. In a bizarre twist, Foxx recovered, after the inanity of Stealth, with Jarhead, then immediately made the epically bad Miami Vice, only to rebound, with Dreamgirls, and then tank again, with The Kingdom. Some people just never learn.
Joaquin Phoenix
There was a time when Phoenix was more than a surly mixture of Tom Cruise and Tom Green. That time was 2005, when he played Johnny Cash, in Walk the Line. Next up on his plate was We Own the Night, a solid rip-off of every Al Pacino-Robert De Niro movie that a few of people liked, though not enough to tell their friends. Evidently, starring in a solid action movie with fellow box-office draw Mark Wahlberg was simply unacceptable to the masses.
Robin Williams
Not you, Robin. Not you! That's pretty much what America said to Williams when he chose to play roles other than the shrink in Good Will Hunting. His next flicks were Flubber and Fathers' Day — the less said, the better — while the one shortly thereafter, What Dreams May Come, looked better but failed to come close to making its money back. More recently, the comedian has been relegated to playing John Travolta's sidekick in serious crud, like Old Dogs. How low can you go?
Russell Crowe
After his Oscar nom for A Beautiful Mind, in 2001, Crowe starred in Master and Commander — which was infinitely more expensive and also well received by the Academy, with eight nominations and two wins. Despite the epic scope and good reviews, however, Master and Commander was only marginally more popular with moviegoers than Legally Blonde 2. How to explain this grassroots snub? Weigh in via the comments section below — we're baffled.
Tom Cruise
Cruise's fall from grace came at an unexpected time: right after Jerry Maguire. The culprit? Stanley Kubrick, who cast Cruise in Eyes Wide Shut. The auteur's final film is certainly weird, remembered today for featuring an orgy with masked attendees. Since the porn industry is worth about $13 billion, it seems unlikely that the issue here is a nationwide aversion to sex. Maybe Cruise was simply on cruise control for the performance.
Read More