Uncategorized
Flashback Five – The Best Movies of Denzel Washington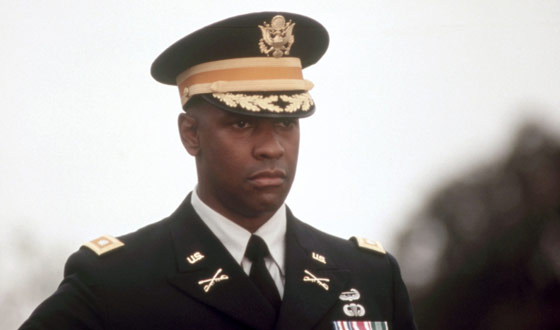 It's hard to believe that once upon a time, Denzel Washington was just a pretty face on TV (St. Elsewhere). Now, he's among the most respected actors of the last 20 years. That's because the two-time Oscar-winner consistently cranks out high quality performances regardless of whether he's playing a corrupt cop (Training Day), a controversial Civil Rights leader (Malcom X) or even a Shakespearean character (Much Ado About Nothing), So with so many great movies to choose from, which Denzel flick shows him at his best? Here's one humble opinion!
1. Training Day
Denzel said that King Kong has nothing on him. We believe him. As a corrupt cop taking newbie Ethan Hawke through a terrifying twenty-four hours in LA's underworld, the actor deservedly won his second Oscar. Along with Hannibal Lecter and Darth Vader, this police officer ranks as one of the silver screen's most compelling bad guys.
2. Malcolm X
Frequent collaborator Spike Lee directs the actor in this reverential biopic. (Think of it as two icons honoring a third.) At the very least, this movie paints a complex portrait of a controversial activist. More grandly, Denzel's portrayal can be said to inspire as much insight into its subject as Malcolm's famed autobiography.
3. Glory
He deservedly won his first Oscar for his role in this Civil War epic — no mean feat, given a large, talented cast that includes Morgan Freeman, Andre Braugher and a surprisingly strong Matthew Broderick among its ranks. The reason? Denzel, as a defiant ex-slave, provides Glory with a heart.
4. Philadelphia
As a lawyer defending a gay man (Tom Hanks) who is unjustly fired because of his HIV status, Denzel is in many ways the hero of this touching drama. Furthermore, Philadelphia also reflects the actor's commitment to social causes throughout his career.
5. Inside Man
Working once again with Spike Lee, Denzel plays against type as a sadsack detective out to solve a tricky bank robbery. Who else is as fun to watch as a man without answers as he is to watch when he's totally in control?
Honorable Mentions:
1. Much Ado About Nothing – Not many people would have given Denzel the chance to play Shakespearea. Thankfully, Kenneth Branagh did for his 1993 adaptation.
2. Mo' Better Blues – Spike Lee and Denzel capture the rhythm of the blues in this drama about a fictional trumpet player.
3. The Hurricane – The big screen biography of Rubin "Hurricane" Carter very nearly got Denzel a third Academy Award.
4. Courage Under Fire – A Rashomon type tale set during the Gulf War, this drama is yet another example of how the actor never shies away from tough topics.
5. Crimson Tide – Denzel goes head-to-head with Gene Hackman in one of the tensest submarine thrillers ever.

Read More