Release These Movies Now! Ten Sci-fi Movies That Need to Be on DVD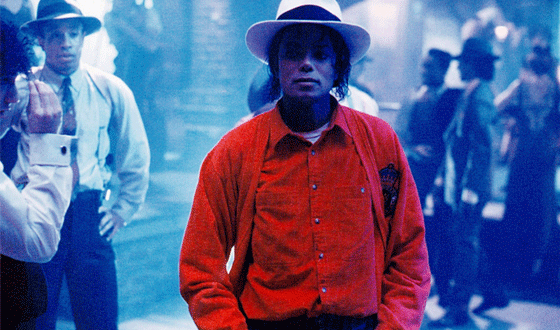 Sci-fi fans are a spoiled lot: these days, pretty much every movie we geek out over gets released on DVD. No matter how obscure (or downright awful) the film might be, it will inevitably be discovered in some studio's fault, polished up, and given the full DVD treatment. But there are a few gems that, for whatever reason, have not made it to DVD. While some are available in foreign editions (or through the many means of bootlegging), these good, bad, and so-bad-they're-good sci-fi films have yet to properly join our DVD collections.
Take a look, and tell us what you gotta have on DVD in the comments!

Damnation Alley
If you remember anything about this movie, it's the awesome Landmaster vehicle that the characters ride around in. Set in the nuclear fallout of World War III, a ragtag group — including Jan-Micheal Vincent (Airwolf) and George Peppard (The A-Team) — drives around fighting giant cockroaches and generally being postapocalyptic. The flick was released by 20th Century Fox in 1977– the same year as another little sci-fi epic about some wars in the stars. Guess which one is available on DVD.

The Fantastic Four
Long before Marvel Comics heroes ruled at the multiplex, Roger Corman's low-budget 1994 take on the superhero family came along. Never released in theaters, but long passed around in bootleg circles, the film achieved cult status for its B-movie production values, soap-opera-level acting, and laughable special effects. Still, comic-book geeks (and fans of low-rent kitsch) have longed to get their hands on an official copy of this turkey.

Captain America
This low-budget Captain America is further proof that Marvel would license their characters to pretty much anyone with $40 and a video camera back in the nineties. Soap actor Matt Salinger faces off against a rubbery-faced Red Skull, who for some reason is cast as an Italian fascist, instead of a Nazi. Alas, with Marvel revving up for a new Cap film, it's safe to say we won't be seeing this one on DVD anytime soon.

GoBots: Battle of the Rock Lords
In 1986, the animated flicks Transformers: The Movie and GoBots: Battle of the Rock Lords were both released in theaters. Today, Transformers: The Movie is available in several DVD versions, while the GoBots' big-screen effort can only be found in bootleg form. To add insult to injury, Hasbro bought the rights to the GoBots years ago just so they could squash the brand under Optimus Prime's mighty wheels. That's worse than what that dog did to Bumblebee in the Michael Bay flick.

Moonwalker
With Michael Jackson's passing, demand for his insane 1988 music-video compilation and sci-fi movie has only increased. First of all, the King of Pop turns into a giant robot in order to defeat drug dealer Joe Pesci. And second — there is no second. Plus, you get classic videos like "Leave Me Alone" and "Smooth Criminal" woven into the narrative. Throw in Captain EO — Jackson's short-film collaboration with Francis Ford Coppola — as a bonus feature for the craziest DVD of all time.

The Man Who Wasn't There
Not to be confused with the Coen brothers' flick of the same name, this 1983 comedy is actually a take on The Invisible Man. Steve Guttenberg plays a G-man who becomes invisible after drinking green fluid from an egg-shaped device. The fact that it was originally released in 3-D probably accounts for The Man Who Wasn't There's lack of visibility on store shelves. (Though Guttenberg's lack of visibility in recent years is another story entirely.)

Slapstick (of Another Kind)
As sci-fi spoofs go, this 1982 tale of a human couple who raise supersmart alien twins is no Spaceballs. But for the curious, there is plenty of camp value on hand here. First of all, the couple are played by Jerry Lewis and Madeline Kahn (Lewis won a Golden Raspberry), while Jim Backus, of Gilligan's Island fame, turns up as the president. And the voice of the alien children's father? Orson Welles! Oh, and it's all based on a Kurt Vonnegut novel. Basically, this needs to be on DVD yesterday.

Without Warning
This 1980 sci-fi thriller is basically a precursor to Predator, with a killer alien preying on residents of a small town. But while Predator has Arnold Schwarzenegger and Jesse Ventura, Without Warning's alien fighters include respected actors like Jack Palance and Martin Landau. Even though fans and critics loved the movie, it has yet to score a DVD release. Time to get it out there before the upcoming Predator reboot pushes this one further into obscurity.
Futureworld
The sequel to Westworld, the beloved Yul Brynner sci-fi Western Futureworld has yet to released on DVD in the U.S. This could be owing to fact that it was one of the first films to use 3-D computer-generated imagery and therefore is difficult to transfer to home entertainment. (Many early 3-D flicks have met with a similar fate.) But with the current 3-D craze and 3-D TVs on the way, the time could be right for Futureworld to finally hit.

Killdozer
Here's why this needs to be on DVD: it's about a bulldozer that comes to life and kills people. Do you need more of a reason than that? Certainly there is a market out there for Killdozer. Robert Urich is in it. Mystery Science Theater 3000 fans know about it. Oh, also, it stars a possessed bulldozer. That pretty much sells itself. Still not convinced it deserves a DVD release? Check out the Marvel Comics adaptation, with quite possibly the greatest cover of all time.
Read More