Will the Tides Turn for Quentin Tarantino and Sandra Bullock in AMC's Oscar Polls?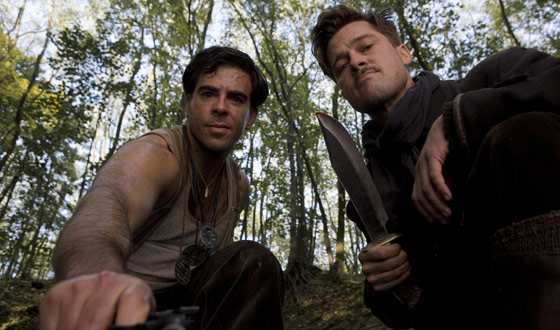 With less than one week to go until the big night, AMC viewers are voting fast and furious to predict this year's Oscar winners. While James Cameron (Avatar) and Kathryn Bigelow (The Hurt Locker)are still neck and neck for Best Director, Quentin Tarantino (Inglourious Basterds) has had a recent surge in votes placing him not far behind. Meanwhile, Meryl Streep (Julia & Julia) and Sandra Bullock (The Blind Side) continue to battle it out for Best Actress.
More than any other categories though, the orignal and adapted screenplays look to be anybody's guess. Among the Originals, Quentin Tarantino's Inglourious Basterds could still get overtaken by Mark Boal's The Hurt Locker while the Adapted Screenplay is even closer with Neill Blomkamp and Terri Tatchell's District 9, Jason Reitman and Sheldon Turner's Up in the Air's 30 percent and Geoffrey Fletcher Precious all in the running.
Vote now for your favorite, then check back next week to see if the Academy agreed!

Read More