Once Upon a Time, Sci-Fi/Fantasy Didn't Have a Lock on the Special-FX Oscar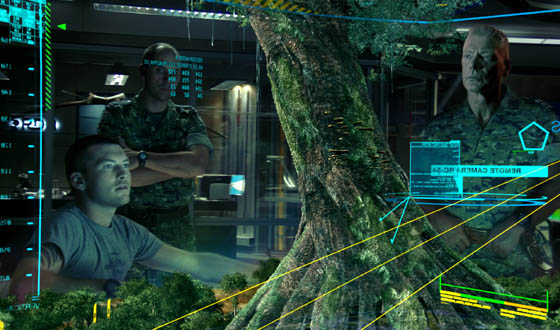 This year, science-fiction fans have a lot to hope for on Oscar night. One of the biggest contenders is James Cameron's Avatar — a visually brilliant work that's sci-fi to the core. Will the director's ambitious, bazillion-dollar flick sweep? Prognosticators are split, though it's generally agreed that, if Avatar doesn't take the special-effects award, we can assume the members of the Academy were lost somewhere on their own blue planets. I suppose the good news is that, if Avatar loses, at least sci-fi will have shown well in the category. That hasn't always been the case.
Over the past twenty years, five movies that aren't sci-fi or fantasy have won for special effects: Gladiator, Titanic, Babe, Forrest Gump, and Death Becomes Her. In the '80s, big, glossy productions like E.T., Aliens, and The Abyss dominated the proceedings. The '70s don't tell us much (there's a gap in the time line, owing to a reevaluation of the category), but a look at the winners in the '60s (Mary Poppins, 2001, Fantastic Voyage) shows that the winners have generally come from the same genre.
In the '90s, when soaring budgets enabled ambitious directors to shoot for the moon, they did so, in all manner of films — from dramas to historical epics. But that decade was an exception. Once the cash-strapped aughts arrived, producers realized that dramas, for the most part, only needed a good story to capture the public's attention, and the big special-effects money was reserved (again) for eye-dazzling box-office behemoths, like King Kong and The Lord of the Rings.
Unfortunately, for lovers of visually dazzling action-packed love stories (do such fans exist anymore?), given the way the last few years have played out, the trend is unlikely to change anytime soon.
Read More