Uncategorized
Flashback Five – The Best Movies of Michael Douglas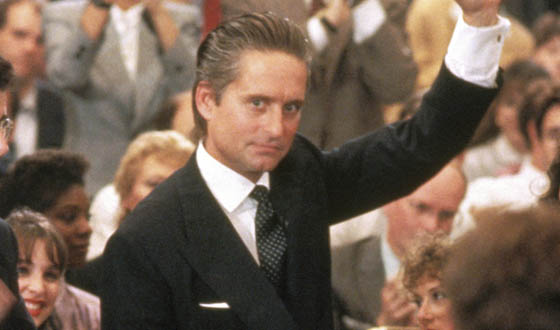 Michael Douglas had a lot to live up to — his father, Kirk Douglas, is one of the greatest actors of all time. But, lucky for Michael, he's somehow managed to create a legacy all his own. Though he's virtually disappeared in recent years, we're left with an impressive string of hits that stand the test of time — and hopefully hint at more to come.
1. Falling Down (1993)
Possibly the most underrated Douglas movie — and also quite possibly the best — Falling Down casts Douglas as a cubicle jockey at the end of his rope who takes to shooting up the highway when he can't order a McDonald's-type breakfast after 10:30 a.m. It's not an easy flick to watch, but given that Douglas often plays variations on himself, his restrained performance here is an all-time high.
2. The Game (1997)
In David Fincher's tricky, fun thriller, Douglas plays a man in over his head, as the birthday present his brother gives him goes horribly, horribly wrong. Or does it? Douglas makes all the unlikely twists and turns believable, right up until (and including) the surprise ending. Without his central performance, the movie would never have worked.
3. The American President (1995)
Given that Douglas leans toward violence, sex, and pushing buttons in his movies, it's a bit of shock to see him as a romantically inclined leader of the Free World. But Aaron Sorkin's whip-fast dialogue feels natural coming from Douglas, who sells us on the idea of him being the president — a feat few other actors have mastered.
4. Wonder Boys (2000)
Douglas anchors a brilliant ensemble cast, including Tobey Maguire and Robert Downey Jr., as a sad-sack professor and novelist going through a crisis of faith and conscience. Douglas was rightly lauded by critics for this sweet, funny flick that pulled no punches, but audiences routinely ignored it — twice. Don't make that mistake again.
5. The War of the Roses (1989)
Probably the darkest comedy in Douglas's entire filmography, War of the Roses has Douglas struggling through what could be the worst divorce ever. Kathleen Turner reprises her role as Douglas's romantic foil from Jewel of the Nile and Romancing the Stone, and, whereas their bickering was played for laughs in those two movies, the laughs here come more from the two using their chemistry for evil.
Honorable Mentions:
1. Traffic (2000) – As the head of the Office of National Drug Control, Douglas is in over his head in a brilliant performance that garnered award nominations — and overshadowed the same year's Wonder Boys.
2. Fatal Attraction (1987) – This thriller pretty much influenced everything that came after it, with Douglas embodying the married man who makes one very, very bad mistake.
3. Wall Street (1987) – The perfect encapsulation of the eighties, Douglas's Gordon Gekko believes "greed is good." And Goddamn it if it isn't true.
4. Romancing The Stone (1984) – Kathleen Turner, Michael Douglas, and a clever tweak on Indiana Jones-style adventure movies make this an enjoyable romp that's far better than its lackluster sequel.
5. Basic Instinct (1992) – With all the leg crossing and uncrossing, you may have missed Douglas's reprise of his role from Fatal Attraction, amped up to eleven. Thanks to Douglas, this movie is as delightfully over-the-top as you remember.

Read More