Is Atticus Finch the Best Movie Lawyer? Consider Nine Others Who Might Object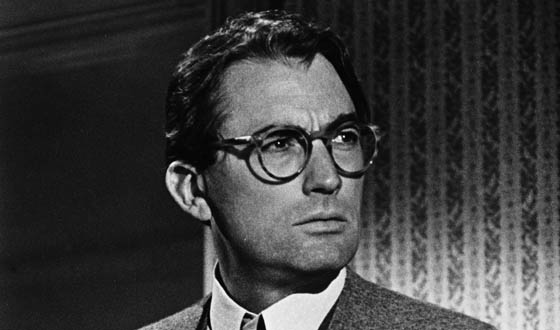 Whether they're defending the innocent or going after bad guys, lawyers make for some of cinema's most tenacious heroes. They come in all shapes and sizes: some wear miniskirts, others three-piece suits; some are pure hearted, others the Devil incarnate. Check out our list of Hollywood's most memorable legal practitioners.

10. Elle Woods (Reese Witherspoon), Legally Blonde
Elle may wear lots of pink and trot around with a Chihuahua, but there are cogs turning in that well-coiffed head of hers. She enrolls at Harvard Law School, to chase down an ex-boyfriend, but ultimately dumps the guy and then taps into her inner attorney. Elle makes for a beloved protagonist, but the silly premise (and the fact that she's still in law school) lands her in the bottom slot.

9. John Milton (Al Pacino), The Devil's Advocate
Pacino plays a lawyer from hell who does his dirty work in courtrooms. After he hires a young hotshot (Keanu Reeves), he tries to lure the newbie over to the dark side, by assigning him a morally questionable client — and by driving his wife to madness. We don't exactly witness any great lawyering on Satan's part; he mainly does a lot of sinister skulking. For this reason, he's in lowly ninth place.

8. Fred Gailey (John Payne), Miracle on 34th Street
In this holiday classic, Kriss Kringle (Edmund Gwenn) snags a Santa job at Macy's but starts referring customers to other stores, for better deals. Macy's management claims that he's certifiably insane, for thinking he's Santa. When Gailey quits his job, to defend Kringle in court, you know you've found that rare lawyer with a heart of gold. Someone give this guy a bonus.
<


7. Andrew Beckett (Tom Hanks), Philadelphia
In this Oscar winner, Hanks plays Andrew Beckett, a gay lawyer who takes his employer to court, after he's fired for "incompetence" (a.k.a. homophobia). As he withers from AIDS, Beckett hires another lawyer (Denzel Washington) to do the heavy lifting, but his determined spirit drives the story, which was one of Hollywood's first to tackle AIDS head-on.

6. Henry Drummond (Spencer Tracy), Inherit the Wind
Modeled after Clarence Darrow, of the 1925 Scopes trial, Drummond is the defense lawyer for a schoolteacher who's on trial for teaching evolution. Tracy offers some rousing civil-rights speeches — the movie was, after all, an indictment of McCarthyism — going head-to-head with an equally rousing Fredric March, who plays the grandstanding prosecuting attorney.

5. Paul "Polly" Biegler (James Stewart), Anatomy of a Murder
When Biegler, a self-described "humble country lawyer," defends an Army lieutenant accused of murdering a local bartender, he wins over the jury by claiming that his client's wife was raped by the man. Biegler does a smashing job (though he may have acquitted a guilty man), and the movie realistically captures the nitty-gritty details of a courtroom case.

4. Lieutenant Daniel Kaffee (Tom Cruise), A Few Good Men
Those four famous words ("I want the truth!") and the famous five-word retort ("You can't handle the truth!") mark an explosive end to this courtroom drama about a young lawyer who tries to nail an arrogant colonel (Jack Nicholson). Cruise's signature wiry determination is never more perfect than in this role.

3. Erin Brockovich (Julia Roberts), Erin Brockovich
Technically, she's a paralegal, but Brockovich does just as much skilled legwork as someone with a JD. Played with gumption by Roberts, she takes down a giant energy company that's poisoning an entire town's inhabitants and covering it up. The fact that Brockovich is a real-life woman makes this movie a worthy number three.

2. Vincent Gambini (Joe Pesci), My Cousin Vinny
Although it's Marisa Tomei who discovers the key piece of evidence (something to do with a car's rear suspension and limited-slip differential), it's her boyfriend, Vinny, who stands before the judge, as he tries to acquit his nephew. Vinny is the last man you'd want as your lawyer: he's failed the bar exam six times and doesn't even cross-examine witnesses. He also has questionable taste in courtroom attire. These are the reasons we love him.

1. Atticus Finch (Gregory Peck), To Kill a Mockingbird
Peck, with his sonorous voice, commands instant respect in this role as Finch, in this quintessential courtroom story. He's defending a black man accused of raping a white woman, and, given the context (severely segregated Alabama), his job seems futile. But his speeches strike a chord. Finch's resonant performance puts his counsel at number one.

Read More