Bruce Lee Is Only the Beginning for Asian Crossover Action Stars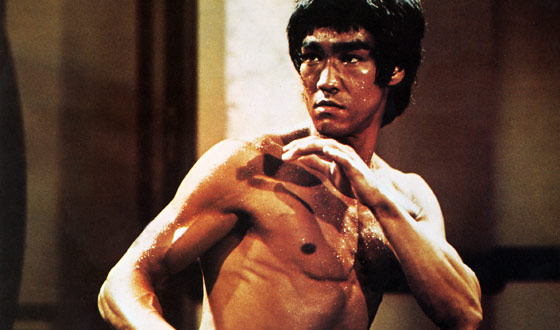 The word around Hollywood is that soon Jackie Chan will tutor Jaden Smith in a remake of The Karate Kid. When that happens, the world will experience a sort of Zen moment for nonwhite action stars. Chan, who built on Bruce Lee's legacy by crossing over into Hollywood action flicks, will be tutoring the son of Will Smith, the world's greatest African-American action star. Of course, when it comes to Asian stars crossing over, Chan wasn't the first and won't be the last. Some others?
Bai Ling


Most Asian crossover action stars are men — but not all. Ling came to the U.S., from China, in the early '90s and quickly gained notoriety, by starring as a villain in the cult classic The Crow. Since then, she's kept up a steady stream of flicks, and, though most — like The Gene Generation — are unseen or went straight to DVD, her turns in more mainstream fare, like Crank 2: High Voltage, bode well for her future.
Bruce Lee


The godfather of Asian crossover stars, Lee paved the way for everyone else. He made martial-arts movies cool in the United States, thanks in part to his mysterious death but also to the still-beloved hits Enter the Dragon, Game of Death, and Return of the Dragon. Who knows how many more legendary martial arts moves Lee had left in him?
Jackie Chan


Chan picked up where Lee left off, making martial-arts flicks that crossed over into the American mainstream, while adding comedy elements to them. Chan then took the next logical step — the one Lee never got to — and transitioned into Hollywood-produced flicks, starring in comedies like Rush Hour and Shanghai Knights.
Jet Li


Li is in many ways the yin to Jackie Chan's yang: both were anointed as the next Bruce Lee, and both have had significant amounts of mainstream popularity in the past two decades. Where they differ is Li's lack of roles that aren't of a martial-arts variety. Still, as the villain in Lethal Weapon 4, Li's had no trouble securing his place in the action-star pantheon.
Michelle Yeoh


Yeoh is both beauty and action beast. The former winner of the Miss Malaysia beauty pageant broke out as a Bond Girl in Tomorrow Never Dies (1997) and followed that up with even more action goodness in Crouching Tiger, Hidden Dragon (2000). To make matters more impressive, she can't even read Cantonese and still managed to learn the dialogue in Croughing Tiger. Since then, she's racked up action credits in Babylon A.D. (2008), The Mummy 3 (2008) and more.
Sonny Chiba


Chiba is the Chuck Berry to Bruce Lee's Elvis: a pioneer who's overlooked, next to his more celebrated contemporary. Whereas Lee played the hero, Chiba took villainous roles. In the Street Fighter series, he was an ultraviolent mercenary, a fact which probably accounts for his lack of mainstream success. In Kill Bill, Quentin Tarantino finally gave him his due, casting him in the role of sword-maker Hattori Hanzo.

Read More