Uncategorized
Flashback Five – The Best of Anthony Hopkins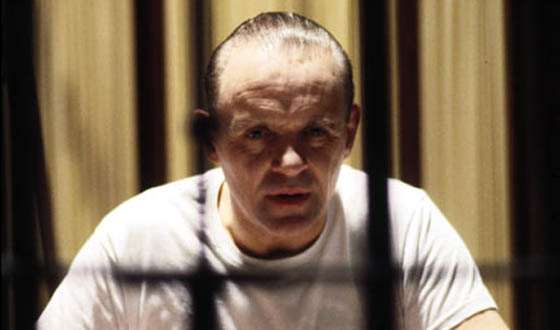 Sir Anthony Hopkins may be one of the finest actors working today, with a filmography that stretches back to the '60s. But let's be honest: when the book is written on him, Hopkins will be better remembered for eating a man's liver with fava beans than for spouting the words of Shakespeare. Let's take a look at the entirety of his career.
1. The Silence of the Lambs
Hopkins's iconic role (and one of moviedom's greatest) won him a Best Actor Oscar. Luckily, he was able to escape Lecter: while some actors (Robert Englund, we're looking at you) get stuck playing the same character over and over, Hopkins has since delivered myriad other classic performances.
2. The Elephant Man
Hopkins could have easily been overshadowed by John Hurt's deformed sideshow freak, but he more than held his own. The movie received eight Oscar nominations, including Best Picture, and Hopkins's anguished Doctor Treves proved the centerpiece of the movie's tragic tableau.
3. The Lion in Winter
You can do worse in your motion-picture debut than to co-star alongside Peter O'Toole and Katherine Hepburn in a tale of the fall of an empire. In this role as Richard I, Hopkins shined and garnered award nominations, along with the rest of his ensemble cast.
4. The Remains of the Day
Probably no movie better exemplifies the Merchant Ivory style at its height. Hopkins plays a butler trying to maintain his dignity in the face of love and global war. Other movies tread similar ground; Remains of the Day remains the best.
5. The Edge
Hopkins and Alec Baldwin versus an insane bear: what more do you need to know? This terrifying tale, written by David Mamet and directed by Lee Tamahori, contains an unusually visceral performance from Hopkins, one of the most underappreciated on his résumé.
Honorable Mentions:
1. Legends of the Fall – Hopkins turns in a beautiful, sad performance as a retired colonel raising two sons in Montana. Gorgeously filmed and well acted.
2. The Road to Wellville – We need more over-the-top performances from Hopkins like this one. He portrays health-food nut William Kellogg (of Kellogg's cereal).
3. Howards End – Hinting at the greatness to come in Remains of the Day, Hopkins quietly shines in this story of class struggle in turn-of-the-century England.
4. Titus – A spectacular flick from Lion King director Julie Taymor. Hopkins holds his own against some of the craziest visuals you'll ever see on celluloid.
5. Nixon – Not many actors can make you feel for an impeached Richard Nixon, but that's what Hopkins does here.

Read More