Uncategorized
Movie History – Takeaways From This Year's Academy Awards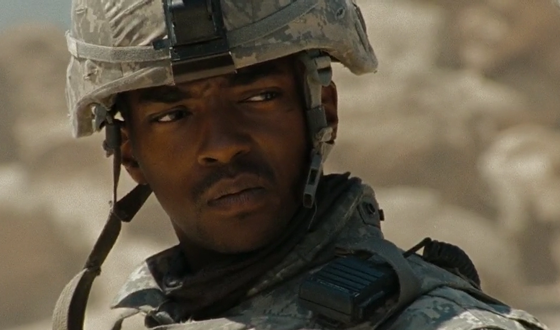 The Oscar race is over and the results are in, after what feels like one of the longest awards seasons in history. As always, some intriguing patterns arose out of the hype. Let's examine them, with some historical perspective.
Ten Best Picture Nominees – Beneficial or Not?
The point of having an expanded list of Best Picture nominees was to increase broadcast ratings, generate anticipation about the winner, and drum up interest in a broader range of movies. As it turns out, there were really only five viable contenders: four of the Best Picture nominees were long shots (Up in the Air, District 9, An Education, and A Serious Man), while a fifth nominee, Up, basically eliminated itself by winning in the Animated Feature Film category. That left five Avatar, The Hurt Locker, Precious, Inglourious Basterds, and The Blind Side. The fact that Avatar is the biggest blockbuster of all time boosted ratings: preliminary indications are that this year there were 41.3 million viewers, up from last year's 36.3 million. It was the most watched show in five years.
Momentum Makes All the Difference
This year's performance victors, all first-timers, rode a wave of popularity and momentum into the winner's circle. In the lead races, Jeff Bridges and Sandra Bullock won, in part, because they were due and also because they're popular mainstream performers. Bridges, a seasoned actor with four previous noms, couldn't lose for his role as a down-and-out country singer in Crazy Heart. Bullock, a veteran of lowbrow romantic comedies, defeated sixteen-time Oscar nominee Meryl Streep, with an atypically dramatic turn as a foster mom in The Blind Side. Unbeatable performances were also delivered by Christoph Waltz, in Inglourious Basterds, and Mo'Nique, in Precious.
Winning Actors in Losing Movies
Strangely, all of the actors and actresses who won performance Oscars were basically singleton winners. Crazy Heart won two awards — Best Actor and Original Song — and wasn't even nominated for Picture. Bullock's Oscar was The Blind Side's sole win. Although Tarantino's Inglourious Basterds had
eight nominations, it came away with only Waltz's supporting win. Precious won for Mo'Nique's performance and Geoffrey Fletcher's adapted screenplay.
Bigger Isn't Always Better
The Best Picture winner, The Hurt Locker, is the lowest-grossing winner of all time, with a box office of $14.7 million (eighth place among the nominees). Will it experience a post-Oscar bump? The R-rated film was released in June 2009 and has long been out of theaters. It's been available on DVD since January 2010, with, at present, about 700,000 copies sold. Because of its nomination, it was rereleased in almost 300 theaters, increasing its take by about $2 million. Compared with the top three moneymakers of 2009, Avatar ($720 million), Up ($293 million), and The Blind Side ($250 million), its earnings were insignificant.
Sci-fi vs. Reality
Some consider the defeat of Avatar a major upset, though sci-fi movies have traditionally lost the big prize. (Star Wars lost to Annie Hall in 1977.) Could it be because James Cameron has already won, for Titanic, and the voters wanted to honor, by contrast, a superbly-crafted auteur film? If you took away the visual effects at play in Avatar, it would be considered mediocre. Bigelow's movie was based on a screenplay by Mark Boal, who served as a journalist with a U.S. bomb squad in Iraq.
Pixar-Disney Animation Domination
The immensely popular Up was the second animated movie to be nominated for Best Picture, after Beauty and the Beast. It was also the first CG-animated nominee. Since the establishment of the animated category, in 2001, Pixar-Disney films have dominated, winning five of the nine awards. With Up's win, the studios have now earned three consecutive Oscars for Animated Feature. The previous winners were Ratatouille and Wall-E.
What are your thoughts about the awards? Leave a comment below and vote in our Oscar polls.
Read More