Uncategorized
Q&A – Stanley Tucci Reveals How Close He Came to Turning Down The Lovely Bones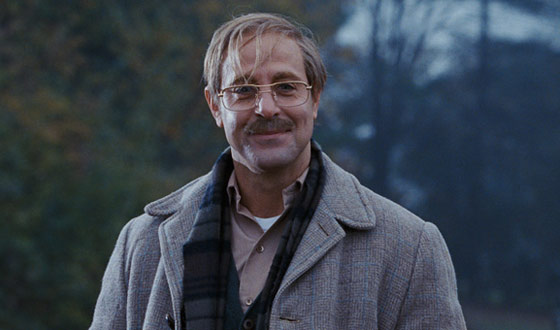 The Lovely Bones" width="560″/>

There were two films this year that could have snagged Stanley Tucci an Oscar nomination, but it was his portrayal of George Harvey, in The Lovely Bones, not Paul Child, in Julie & Julia, that got him his first Academy nod. As the neighbor who rapes and murders Susie Salmon, Tucci could have been a monster, but, instead, he's subtly unsettling, with his obsessive and recessive ways, building dollhouses and watching life go by. Tucci talks about how hard it was to inhabit the character and how he feels about the Oscars.
Q: What was your reaction when you got the nomination? Were you surprised that it was for The Lovely Bones, versus Julie & Julia?
A: Listen, I'm totally excited about it. I'm thrilled, just thrilled, and whatever happens, happens. Look, I love Julie & Julia, and, ideally, we would all be nominated for everything we do. It didn't happen this year, but it'll happen again. It happened to Meryl, and that, to me, is the best part.
Q: If you were nominated for everything you did, you'd not only have those two films, but also Blind
Date, which you wrote and directed. Which were you the most proud of?
A: I don't know! I can never pick one particular thing. To say that's my favorite is like — which child do you love the most? I can't say that. They're all different parts of you, so, if you pick one, you'd be negating the other parts of you. I don't mean to dodge that, but I'm very proud of The Lovely Bones, because it was really hard to do, just to go to that place. I'm also very proud of Blind Date, because I like that story, and we did that in seven days. I'm also very proud of Julie & Julia, and I would love to work more with Meryl. If we could make movies together forever, we would be happy.
Q: Which did you do first? They're both quiet roles, but such different roles.
A: They're the opposite, aren't they? It came out in the reverse of how we shot it. We shot The Lovely Bones first, and then we shot Julie & Julia afterward, so Julie & Julia was a welcome antidote to The Lovely Bones. It was a great gift to do that. And it was an easy decision, because how can you say no to a movie with Meryl, in Paris? Nora Ephron actually called me about this when I was in New Zealand. But, I'll be honest with you, I almost didn't do The Lovely Bones. I was this close to saying no. It was a hard decision. But, in the end, I'm glad I said yes.
Q: Why?
A: I knew it would be painful, and I can't read books or see movies in which children are harmed. I never wanted to play a serial killer. But this wasn't really a serial-killer movie. Pete [Jackson] — there's something poetic and magical about the way he constructed it, which is not an easy thing to do. That heaven or that in-between in the book is all up to us, and Pete took his vision of it. Ultimately, no matter what the visuals or the technical aspects, it's about the emotion. So you have this wonderful visual experience, but it helps you find the truth. And the script was so beautiful, all the exploration of loss.
Q: How did you prepare for your performance?
A: There was a lot to draw from, a lot of information, documentaries, books, the Internet. I talked to an FBI profiler who gave me some insights. But doing that research — in looking at all these profiles of serial killers and finding the person was not that pleasant — it was uncomfortable. The look, the image of the person, was the key to me, and the key was to make him an average Joe, an everyday, nondescript American man, so he's the last guy you'd think of in the community as a serial killer. If you make him look weird, it's too easy. He has to seem like he means it when he's nice to the girl, because otherwise she'll run away. He has to be believable. The reality of this kind of person, this need that he has — he doesn't think what he wants is a bad thing. And he thinks he's smarter than everybody, and when he turns on us, it has to be quick. But otherwise, there's a stillness to him. I had to remove myself from him.
Q: What was it like when you got to the set?
A: It was grueling, because of the nature of the character and the nature of the story. You can't do anything to make that any easier. We tried. We got to know each other, and we felt protective of each other. I kept asking Saoirse [Ronan] if she was okay, and she asked me if I was okay. We laughed a lot during the shoot. But it was a long shoot. I couldn't wait for it to be over.
Read More