Uncategorized
Q&A – Rick Schroder (Blood Done Sign My Name) Loves Sci-Fi Movies and Fast Zombies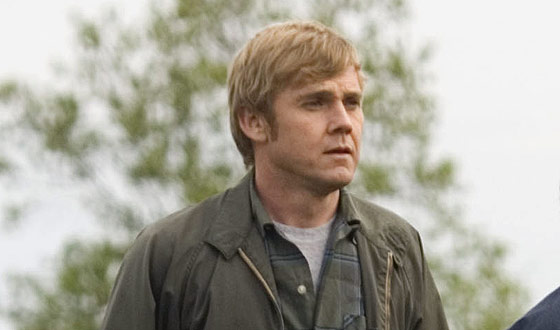 Blood Done Sign My Name) Loves Sci-Fi Movies and Fast Zombies" width="560″/>

Rick Schroder has played cops, counterterrorist operatives, members of the Army and Navy, doctors, and even nurses, but in Blood Done Sign My Name the Silver Spoons star is Vernon Tyson, the real-life pastor of a Methodist church in Oxford, North Carolina, during the civil-rights movement. The town erupts when a black man is murdered by a white businessman and his sons for the "crime" of daring to speak to a white woman. Schroder talks about why he signed up, what he'd like to do next, and his closet sci-fi obsession.
Q: What attracted you to the project? You came aboard pretty quickly, right?
A: It's an important movie, and it shows how far we've come. I got a call, and, three days later, I was shooting in North Carolina. There wasn't a whole lot of time to prepare. My first day, my first scene, was giving a sermon about how we live in difficult times and God loves all of us equally, and that's when I realized who my character really was — how hopeful his spirit was. He's in the middle of all this chaos and stress and rioting, and he believes in the Bible with all of his heart and soul. He wasn't a guy who gives up.
Q: Was the real Vernon Tyson there on set?
A: Yeah, he was wonderful. I asked him about how he could face all those obstacles and not lose hope, and he said, "I've read the Book, and I know the good guys win." So that helped. But I just wanted to get to the essence of him, not be him — I mean, he's a giant man. But he smiles a lot, and he has a quiet strength. He believed that all men were created equal, and he was willing to stand up to people, even though he and his family were ostracized and asked to leave the congregation. There was so much history of segregation in that town, and he tried to integrate them by inviting black clergy to come speak, but that was so offensive to so many people back then. He couldn't do much to change that. His optimism was the thing that I wanted to capture the most. Even when it looked like things were going the wrong way, his hope for better days never faltered, and he stood by his convictions.
Q: Are you an optimist? What do you hope for, for your career, for upcoming roles? Do you hope you'll make a cameo in the movie version of 24?
A: Well, Mike Doyle didn't die! [Laughs] I'm absolutely an optimist. It's the only way to get through life. I hope to find and explore new talents, like writing screenplays and directing. I got to have lunch with James Cameron on the set of Avatar and learn how that was made. It was fascinating to see the actors on set, with no props or anything, and Cameron would look at his monitor and he had the whole world of Pandora in there, only in rougher form than the finished version. He could watch the actors in real time, as if they were in Pandora.
Q: You've written and directed a couple horror movies. People might not expect that from you.
A: I love horror. I love The Shining, Friday the 13th, Halloween, all those kinds of things. I love zombies, especially 28 Days Later and 28 Weeks Later, where the zombies are going faster than the George Romero ones. I love being scared; there's something that's awesome about your heart rate going up like that. And I'm really into sci-fi. The reason I'm an actor is because of Star Wars — I saw that and I knew that's what I wanted to do. But most of the projects I'm offered as an actor are straightforward dramas, so I haven't really been given a chance to do that kind of role.
Q: Except for perhaps your upcoming film Locker 13. What's that one about?
A: It's like a Twilight Zone: it's about a magical locker, and every episode is connected to the locker. So my episode, I'm a down-and-out boxer, and I can't get any more fights, but in the locker I find these old boxing gloves, and this old janitor tells me to use these instead. So I tie them on and it turns out that the gloves bring me back to the championships. Of course, there's a price to pay.
Q: So why not write and direct a sci-fi movie for yourself?
A: Well, I'm developing a cop show I could star in, about a soldier who spends eighteen years in the Army but now needs a job and becomes a rookie cop for the LAPD, in Hollywood. But that's not set up yet. I'm writing a horror movie right now about something that hasn't been done before, but it's not a fantasy story — it actually happens to people. So maybe. I just love being on set. I'm going to be 40 soon, and I made my first movie when I was 7, The Champ, so I've been doing this for 33 years now. I love what I do, and I hope that never stops.
Read More