Uncategorized
Q&A – Life Coach Star Cheri Oteri Went Undercover to Prep for Her Part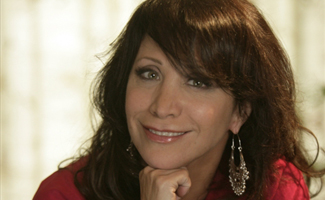 Actress Cheri Oteri talks about playing the ever-ebullient Liza on Life Coach. The show is back on air and online Monday, February 15.
Q: How did you research the part of Liza?
A: I was actually very curious about how a person becomes a life coach. I enrolled in these classes online. It took four days, from seven in the evening until eleven. There was an exam, and I got certified.
Q: Does that mean you have a real certificate?
A: Yes, I keep that in my bathroom: "Cheri Oteri, Certified Life Coach." The classes really did help me come from a place of this professional cheerleader, this helper. It's not like they have to abide by any rules or boundaries — not that they're bad people — but they don't worry about the psychoses of your past. They're all about your future and obtaining your goals.
Q: Have you had any feedback from other life coaches?
A: Only the ones who took classes with me. I did it a little undercover. Toward the end of the classes, the question was, "What do you want from this?" I got so invested in the people — they were so nice and well intended — that I didn't want to keep it secret anymore. I said, "Actually I'm doing this for research for a TV show," and they were all so excited. What I learned after taking this course is that I am not positive enough to be a life coach.
Q: If Liza were your coach, what would you ask her for help on?
A: I would ask her how she stays so positive. That's always something that's intrigued me — people who are forever optimistic, no matter what goes on around them. Some people might say there's something wrong with them, but I say I could live with that. I'm just amazed at Liza and her life. She's not close with her family, she always seems to have relationship trouble, and she doesn't have a lot of friends — but she's a life coach, and that's what cracks me up.
Q: Do you think Liza has any dream clients?
A: I think she'd be interested in a couple of good-looking men.
Q: What's the best piece of advice you ever got?
A: When a waiter says "hot plate," he means it.
Read More