Life Coach Hot Topic in USA Today and Yahoo! TV Blog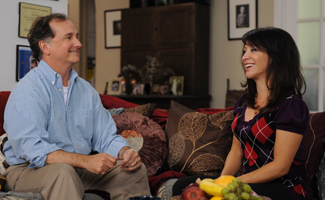 With new episodes of Life Coach starting up again, USA Today and Yahoo! TV Blog caught up with Cheri Oteri to talk about her digital short series on AMC.
• USA Today has a few remarks from Cheri Oteri, who admits she "took an on-line course from 7 to 11 for four days" in order to prep for her role.
• Cheri Oteri shares with Yahoo! TV Blog how she ended up on CNN's Nancy Grace show talking about life coaching. She also mentions that comedians Kathleen Madigan and Lewis Black are slated for future episodes.
Read More