Daily Scan for 02.16.10 – Cameron Pens Avatar Prequel, Pine Ponders Captain America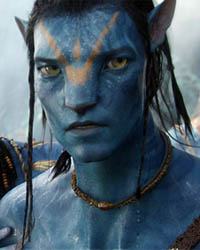 • The Halcyon Group's bankruptcy has seen the Terminator franchise rights pass to hedge fund Pacificor, who have given Sony Pictures and Lionsgate a window of opportunity to make first bid on the next movie in the series.
• On that note, io9 has some great thoughts on why it would be better to reboot the Terminator franchise rather than do a straight sequel… and after McG's turn, I agree.
• James Cameron is apparently hard at work penning a prequel novel to Avatar. I was skeptical, but I actually would like Sigourney Weaver's initial meetings with the Na'vi illuminated.
• Will Neo Kirk himself, Chris Pine, be the new Captain America? I'd never thought about it before, but he'd make a great choice. I'm still rooting for Aaron Eckhardt, though.
• Roland Emmerich intends to destroy Isaac Asimov's Foundation series by turning it into Avatar.
• The largest lightsaber fight ever just took place in a mall in Bristol, England.
• SF Signal examines the historic covers of Harlan Ellison's I Have No Mouth And I Must Scream… but the 1967 cover is still, easily, the best.
Read More