Constantine Goes Bollywood in Latest Hellblazer Comic Series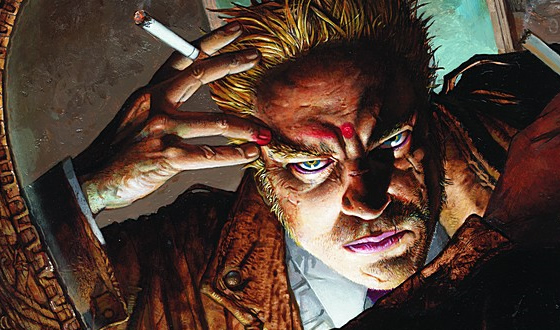 Hellblazer Comic Series" width="560″/>

In the world of horror comics, John Constantine is something of an elder statesman: Few characters have lasted as long or lived as hard as DC/Vertigo's trenchcoat-wearing paranormal investigator. Since his first appearance in the pages of The Saga of Swamp Thing way back in 1985, Constantine has beaten cancer, journeyed to Hell, rubbed shoulders with the likes of Sandman and Batman and been played by Keanu Reeves. Not bad for a character who was originally created as a n homage to Sting, the Police frontman.
The Hellblazer comic, which is where the bulk of Constantine's adventures take place, is also something of a training ground for superstar British comic book writers. Since launching in 1988, the series has jumpstarted the careers of writers like Garth Ennis (Preacher) and Andy Diggle (Daredevil).
Today Hellblazer is one of DC's longest-running series; to put that in perspective, it's outlasted Green Lantern and Aquaman. What's the secret? Creepy, gritty stories combined with gorgeous artwork. And the latest story arc, from writers Peter Milligan (X-Force) and artists Guiseppe Camuncoli and Stefano Landini, looks to continue this tradition as this chapter sends Constantine on a wild adventure that takes him from the slums of Mumbai to the wacky world of Bollywood. Want to see great images of more horror comics?

Then check out ComicMonsters.com..
Read More