Uncategorized
Flashback Five – The Best of Martin Scorsese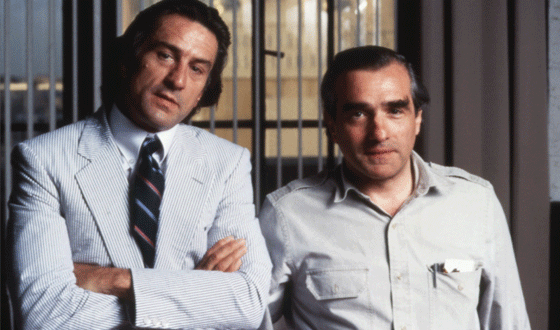 There are very few directors working in Hollywood who can sell movies solely based on their names; who have a filmography that is so well respected, so universally liked (both critically and at-large), that seeing "A Film by…" will let you know that the movie is worth your time. Martin Scorsese is one of them. And the best part? He's been that way all along. Read on for five early peaks in a career filled with them…
1. After Hours (1985)
A cult classic black comedy which follows Griffin Dunne as he tries to make his way home in Soho, this is a Scorsese gem that deserves more respect than it gets. Marty should try his hand at more comedies.
2. The King of Comedy (1982)
More black than comedy, Robert DeNiro plays a failed stand-up comic who kidnaps Jerry Lewis' popular talk show host. A nice precursor to Cape Fear, and a great movie in its own right.
3. Raging Bull (1980)
After flopping out with the box office failure New York, New York Scorsese reunited with his Taxi Driver star Robert DeNiro to create this biographical adaptation of the life of middleweight boxer Jake LaMotta. Initially savaged by critics, years later it was recognized as a classic, simple, no frills tale of a life in decline. Scorsese had gotten his groove back.
4. Taxi Driver (1976)
Without Taxi Driver, what would anyone have to say into the mirror when they were alone? Maybe "Mirror Mirror on the wall," but let's face it: "You talkin' to me?" is way, way cooler than that. And if the movie's cultural significance wasn't strong enough, the fetishization of fourteen-year-old Jodie Foster in the movie left its own mark on cinematic history.
5. Mean Streets (1973)
Easily one of the greatest debuts by a new director in film history, Scorsese's Mean Streets completely captured the look and feel of his native Little Italy. The gangster drama also helped Robert DeNiro, who's star was on the rise after Bang The Drum Slowly. It was the start of one of the most indelible collaborations of our time.
Of course, Scorsese hardly peaked early — in fact, his schedule is perennially with new, often increasingly challenging new projects that never fail to catch public (and critical) attention. Such as…
(Modern-Day) Honorable Mentions:
1. The Departed (2006) – Working with his second most frequent collaborator, Leonardo DiCaprio, on a tale of deception and betrayal between Boston mobsters and Feds, Scorsese managed to get near brilliant performances out of every member of his cast… And some might argue, even surpassed Infernal Affairs, the original Hong Kong movie The Departed was based on.
2. Casino (1995) – Also known as "Not Goodfellas," Casino may not be quite as good as that undeniable success, but it still ranks in Scorsese's best. Plus, at the time, it was notable for having the most uses of the "f word" ever.
3. Goodfellas (1990) – Is this the best movie Scorsese has ever made? At the very least, it's one of the best crime dramas ever made, with memorable lines ("Am I a clown
here to amuse you?"), and a career high performance by Ray Liotta.
4. Cape Fear (1991) – This film is notable for two reasons: it's the most jacked Robert DeNiro has ever gotten; and it inspired perhaps the best Simpsons episode ever. Also, try not grip the edge of your seat while watching.
5. The Last Temptation of Christ (1988) – With all the hubbub over The Passion of the Christ, moviegoers may have forgotten this film, aka the complex and thoughtful exploration of Jesus. It's worth another watch.

Read More