Uncategorized
Flashback Five – The Best Movies of Helen Mirren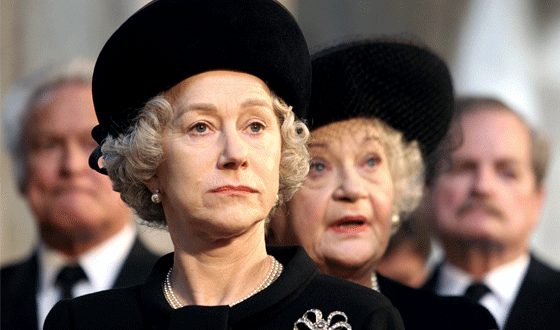 Dame Helen Mirren is many things: a former member of the Royal Shakespeare Company, an award-winning actress who's only a Grammy and Tony win away from EGOT (Emmy, Grammy, Oscar, Tony), and a Dame of the British Empire. She's also number one on every man's sexy-older-ladies list — Mirren has consistently disproven the theory that actresses need to be young to keep working. Wondering which movies made her name? Here's a list.
1. The Queen
Possibly Mirren's greatest modern role, for which she won an Oscar, for Best Actress. In the wake of Princess Diana's death, the members of the royal family all react in different, telling ways, with Mirren anchoring the ensemble, as the titular matriarch. Though the film plays a little fast and loose with history, Mirren's portrayal is respectful and agonizing to watch.
2. Calendar Girls
A female version of The Full Monty, this true story of a bunch of old ladies who take their clothes off to raise money for their local hospital is propelled by a lighthearted, sexy performance by Mirren. It could be argued that her presence vastly improves what would otherwise have been a rote comedy.
3. Gosford Park
Given the amount of talent bouncing around Robert Altman's ensemble drama, it would seem to be hard for an actress to stand out, but that's just what Mirren does, in the crucial role of Mrs. Wilson, the housekeeper. The last act of the movie revolves around Mirren, flipping on it head the idea of who's truly in charge of a household.
4. The Cook, the Thief, His Wife, and Her Lover
In a breakout role for Mirren, Peter Greenaway's groundbreaking movie casts her as a prim and proper gangster's wife who quickly loosens up when she begins a dangerous affair with a bookworm. Mirren delivers a brave performance.
5. Excalibur
A retelling of the Arthurian legend, Excalibur casts Mirren as Morgana, Arthur's if not evil at least misunderstood half-sister. The film is full of graphic sex and violence, including a scene where Morgana has her way with Arthur. Maybe Mirren has mellowed with age. Maybe not.
Honorable Mentions:
1. State of Play – A surprisingly good adaptation of the British mini-series. Mirren plays a supporting role as a ruthless editor at the Washington Globe.
2. No Such Thing – In this modern adaptation of Beauty and the Beast by indie filmmaker Hal Hartley, Mirren plays the bad guy, Gaston. No one yells like Mirren, it turns out.
3. The Mosquito Coast – Though a critical and box-office failure, this Harrison Ford flick features a fascinating performance by Mirren, as the mother of a family living in the wild.
4. White Nights – Not only was Mirren pitch-perfect as a ballerina in this Cold War dance movie, but she met her future husband, Taylor Hackford,
on set.
5. 2010 – As we all know, the Cold War continued until this year, when Helen Mirren's team of Soviet scientists teamed up with Americans to unravel an alien mystery. (Kidding!)

Read More