Avatar, Sherlock Holmes and Mad Men Snag Prizes at Art Directors Guild Awards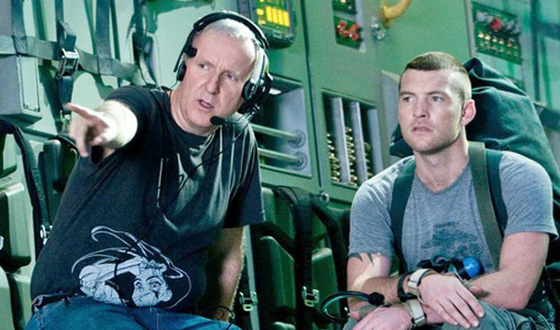 Avatar, Sherlock Holmes and Mad Men Snag Prizes at Art Directors Guild Awards" width="560″/>

Last night, the Art Directors Guild joined the fray that is the awards season, honoring Sherlock Holmes, Avatar and The Hurt Locker for best production design in the period, fantasy and contemporary film categories, respectively. So what does this mean vis-a-vis the Oscars? Ever since the guild began handing out the ADG Award thirteen years ago, eight recipients have proceeded to win an Oscar, so it means that either Sherlock Holmes or Avatar stand a decent chance. (The Hurt Locker was left out in this particular Oscar race.) Also picking up an award for the evening was Mad Men, for best single-camera television series.More winners after the jump.
Period Film: Sherlock Holmes
Fantasy Film: Avatar
Contemporary Film: The Hurt Locker
Episode of a One-Hour Single-Camera TV Series: Mad Men
TV Movie or Mini-Series: Grey Gardens
Episode of a Half-Hour Single-Camera TV Series: Weeds
Episode of a Multi-Camera Variety or Unscripted Series: Hell's Kitchen
Awards, Music or Game Shows: 51st Annual Grammy Awards
Commercials and Music Videos: "In An Absolut World," Absolut Anthem
For a full list of winners, visit the Art Directors Guild.
Read More