Web Stalker – The Most Buzzed About Horror Stories of 2009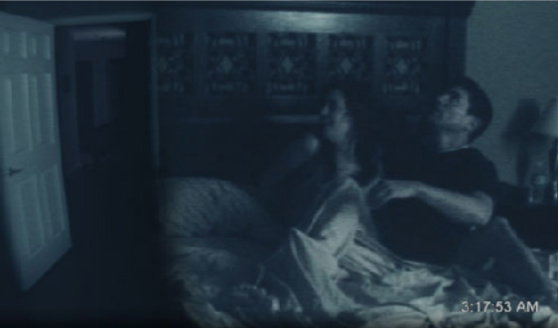 It's not always obvious as to which timely horror topics will capture genre addicts' attention the most ferociously. And in a year packed with titillating prattle about came-out-of-nowhere entries like Mega Shark vs. Giant Octopus, Paranormal Activity and Zombieland, there was plenty of news that made writing this column seem a worthy enterprise. So which entries got you, the readers, most hot and bothered? Read on for the top five most popular Web Stalker columns of 2009. You may be surprised…
Starting with this: Sparkly vampires may be the all-encompassing obsession of Twi-tweens and Twilight moms, and though the New Moon
trailer appeared on the Web to a chorus of howls and squeals, the Web
Stalker column that reported on the hysteria wasn't the most popular of
the year. Or the second, either. In fact, it was was the fifth. Not too
shabby, to be sure, but unexpected. Here's how the top five broke down:
5. Twilight Fans Howl at the New Moon Trailer
4. Web Stalker – The Wolfman Trailer Takes a Bite Out of Avatar
3. Web Stalker – Zombieland 2 Defies Odds, Causes Joy in the Sequel-Resistant
2. Web Stalker – The Scariest Movie Ever Made Finally Finds an Audience
1. Web Stalker – What Are Whedon and Goddard Building With Cabin in the Woods?
And there you have it: Let everyone knew which stories got you most excited — just use the comments field below.
Read More