Web Stalker – Critics Are Kind, Fans Are Cruel About Upcoming Remake of Let the Right One In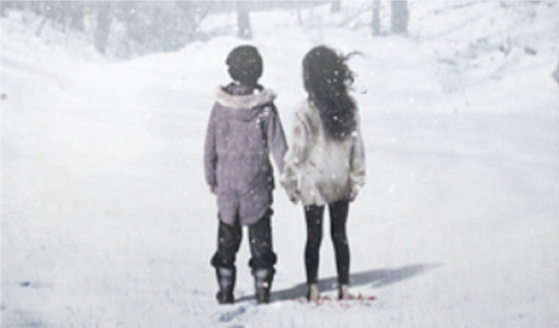 I'm going to make the wild assumption that if you're a regular reader of this column, you're something of a horror fanatic. So there should be no need for me to expound upon the splendor of Tomas Alfredson's 2004 vampire gem Let the Right One In. Smart, lyrical and moving, the coming-of-age tale thrilled both audiences and critics alike — as evidenced by its whopping, near-unprecedented 97 percent approval rating on that arbiter of big-screen taste, Rotten Tomatoes.
Can you see what's coming next? Of course you can! Hollywood went and decided to do a remake… in fact, the entertainment industry powers-that-be made the decision even before the original opened in American theaters. Shortly thereafter, they announced that Cloverfield director Matt Reeves would be the man behind the camera. I'm sure you can imagine what happened next…
Bloggers were dubious, though not as vitriolic as you might have expected. Mused Slashfilm, "I'm not sure an American or British remake would capture the magic and sweetness of the original Swedish film. It would be too easy to turn the story into your typical horror film, or even worse, a Twilight-like teen romance." Reviewer Karl Hungus summed up popular opinion with the observation, "I can't see the benefit of remaking a film that isn't even out yet. It feels like a snub." Surprisingly enough, Bloody Disgusting took a different tack: "I would argue that most American won't see a foreign film, especially if it's subtitled…. I'm all for remaking foreign films, especially if you can do it good. And even if it ends up sucking, it doesn't mean the original will be looked at the same way." Twitchfilm went back and forth: "I quite dug Cloverfield. It had a lot more going on in the aesthetic and tone department than the gimmick that it could have been. Still, the usual remake rules apply: I doubt that Reeves' remake can find the razor-thin balance of emotions that Alfredson managed."
Do you find all of that measured talk a little disappointing? Then look no further than the fans, who unleashed the online vitriol with all the might their laptops would allow. In the frenzy over at ComingSoon, responses ranged from "Horrible!" to "WHY GOD WHY!?" to "Thank you Matt Reeves for finally killing film." Their negativity was echoed all over the Internet, as evinced by anti-remake petitions on Facebook and elsewhere and the nasty ongoing debates on the movie's IMDb page.
Luckily (for the movie's producers, at least), things have taken a turn for the optimistic. In October of 2009, they announced the first casting decisions, and — hallelujah! — there wasn't a Robert Pattinson lookalike in the bunch. Bloggers were united in their love for great character actor Richard Jenkins, who was cast in the role of Hakan, the young vampire's guardian. "This will be the second high-profile horror release for Jenkins next year," trumpeted Slashfilm, "after his key role in Drew Goddard's Cabin in the Woods. Good for us — he's great… Reeves seems to have made some pretty smashing choices for the cast. Let's see if he can keep this up all the way through production." Screenrant concurred: "It's been said by me and many others since this remake was announced: there's just no need for it to exist… Having said that, I've really liked the casting for the movie, particularly the great Richard Jenkins playing the little girl's father." The casting of young talent Chloe Moritz was also popular. Said DreadCentral, "Having watched (500) Days of Summer on Saturday, I was impressed with her limited screen time and while I'm still not sold on director Matt Reeves' unnecessary remake of Let the Right One In, there's no doubt that the film is going to be well cast."
Then, earlier this month, Reeves himself came out to address the mixed opinions on his now-in-production remake, assuring VH1 that the movie would be nothing like Twilight (one should hope not!), that he was staying true to Alfredson's vision and that he knows he has a "target on his back." His statements brought about an entirely new flurry of online activity, naturally. So now the question is: Are you with Screenrant, who was comforted by the news, and cautiously optimistic? Or are you still on the side of the haters, as is NewsInFilm, who spat in response, "If Reeves is such a fan of the original, it begs the question, "Why redo it? Why Americanize the art you loved so much?" …the obvious question is "Why do it at all?" You know, besides the easy paycheck."
Read More