Wahtch Your Mouth! Calling Out the Worst Boston Accents in Moviedom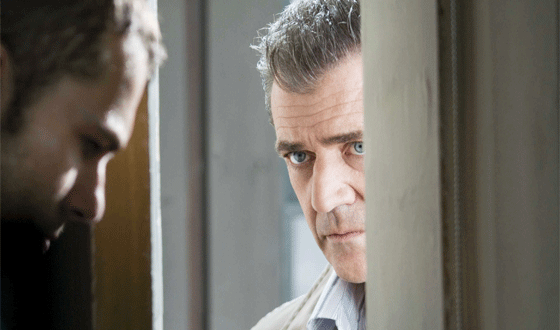 Of all the accents in movie-dom, the Boston accent is perhaps the most treacherous in that it's all too easy to slip into the cartoonish "Bahston" voice heard in every bad stand-up routine and lame Red Sox joke. Now with Edge of Darkness, Mel Gibson tries his hand at the dialect as a Boston homicide detective investigating his daughter's murder. Will Mel pull it off, or should we be prepared for two hours of "Who killed my dahtah??" Until you find out, take a look at some of the worst Beantown accents ever.

Jimmy Fallon, Fever Pitch
Fallon often adopted a cartoonish Boston accent on Saturday Night Live for his "Nomaaah"-obsessed character. (Tough talk from a Mets fan from Saugerties, NY.) But when he played a crazy Red Sox fan in Fever Pitch, his accent appeared and disappeared faster than a Fenway flyball. Sometimes, he was a local sports fanatic. Other times, he was just Jimmy Fallon. Unconvincing accents are bad enough but inconsistent ones are even worse. Shame on you, Jimmy Fallon!

Kate Winslet, Little Children
To be fair to the great Kate, her castmates in Todd Field's suburban drama don't bother adopting upper class Boston accents either. Still, Winslet is usually an ace with dialects. So it's a little disappointing that she opts for a generic American accent here. She may be great in this movie, but nothing sets her character apart vocally from her Golden Globe-winning turn as a Connecticut housewife in Revolutionary Road.

Alec Baldwin, The Departed
Now with 30 Rock, it's
hard not to love Alec. But next to Mark Wahlberg and Martin Sheen's thick and authentic accents, Alec just seems to be phoning it in with his
"ahhhs" and "go f— yahself." It's a funny performance to be sure, but it's also way too
over-the-top in the Dialect Department. It also doesn't help that Alec is stuck in a Scorsese movie so rife with Boston accents that it's often jokingly referred to as "The Depahhted." This is definitely not Baldwin at his best.

Robin Williams, Good Will Hunting
Costars and screenwriters Matt Damon and Ben Affleck drew from their early Boston days for this Oscar-winning coming-of-age tale. And it shows: The famous duo pull off lived-in accents. Meanwhile, Williams, the man of a thousand voices, sounds like a cross between a Kennedy and a lobster fisherman from up North. His character is supposed to come from a rough-and-tumble background like Damon's Will, but his refined accent is more Ben Kingsley than John Quincy Adams.

Diane Lane, The Perfect Storm
OK, so technically Lane is attempting a Gloucester accent here. That said, she still fails to capture the dialect, sounding more like a character in a dinner theater production of Our Town. Real residents who recall the actual Andrea Gail voyage balked at Lane's constant use of hard Rs as well as her costars' generic "Glosta" accents. Lesson learned: It's a fine line between an authentic Massachusetts accent and a sounding like a Maine longshoreman. Lane was in Maine.

Joe Pesci, With Honors
While shoddy dialect work is the least of this Harvard-set drama's problems, With Honors has to be called out for casting Pesci (one of the most definitive "New Joisey" actors of all time) as a homeless former shipping yard worker. Pesci's wacky but loveable bum sounds an awful lot like Tommy DeVito in Goodfellas, the bumbling "Wet Bandit" of Home Alone, and pretty much every other Pesci role in motion picture history. Except this time, he's particularly hard to listen to.

Sean Penn and Tim Robbins, Mystic River
Honestly, it's hard to pick out just one atrocious accent in Clint Eastwood's Oscar-winning drama. Laurence Fishburne sounds like he's never even been within earshot of the Massachusetts border, while Kevin Bacon's creaky accent is enough to cause tinnitus. But Penn and Robbins who anchor the film are the ones most guilty of dragging everything down with overemphasis. Subtle is always best with any accent, and sadly Mystic River is a subtlety-free zone, even in matters of speech.

Tom Hanks, Catch Me If You Can
Hanks gets double honors — for both his atrocious accent and for sheer confusion: Nothing in the film indicates that Hanks' FBI agent is actually from Massachusetts, but Hanks still adopts a terrible Boston accent, talking about criminals "fahdging" checks and making off with tons of "dahllars." Perhap Hanks decided to make his character from Boston and failed to tell the screenwriter? Impossible to say.

Read More